The Best Part of Waking Up Is with the Best Coffee Shops near Chicago IL
A cup of coffee is a good way to start your day and put a little pep in your step. However, if your usual cup of joe isn't giving you the energy or flavor you need to take on the day, then it's time to explore other options.
Venture out of your home and visit one of the best coffee shops near Chicago, IL. You definitely won't regret it.
Revive Your Morning Routine at Revival Food Hall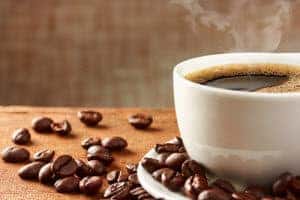 Revival Food Hall holds the best of Chicago's culinary scene under one roof. This massive 24,000-square-foot marketplace is located in the heart of the city's central business district. It features 15 eateries, including a coffee shop named Revival Café-Bar.
A Latte for Your Thoughts?
Revival Café-Bar crafts coffee and tasty baked goods to get your morning going. They also have coffee cocktails to enjoy in the evening. Savor the flavors of the Binary Metric, which has chocolate, roasted peanuts, and honey. Or, go for the Guatemala Groundswell, with mulled wine, pecan, and chocolate syrup.
Check out photos of this cool coffee shop on Revival Food Hall's Facebook.
Perk Up & Have Fun at Sawada Coffee
This industrial-style café has more than just robust coffee. At Sawada Coffee, have yourself a bakery treat with a latte, cortado, or cappuccino. Then, enjoy the ping pong table, pinball machine, and punching bag. Where else will you get energized from both caffeine and arcade games?
A Latte for Your Thoughts?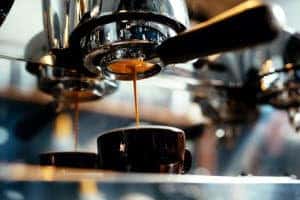 A selection of tasty Doughnut Vault doughnuts is available every day. Have one with a green tea latte, a High Five Mocha, or a cold brew coffee. They even have adult caffeinated beverages, like the Scotch & Honey Boozy Steamer. This one is comprised of scotch, honey, almond, and milk, and will really hit the spot.
Visit Sawada Coffee on Facebook for photos of the unique coffees they're serving.
Feel Right at Home at The Coffee Studio
The Coffee Studio is an independent coffee shop that's been around for about a decade. It's been recognized for its modern environment, as well as the locally roasted, hand-crafted coffee drinks. In addition, the owners love employing people with different backgrounds, like artists, writers, and social workers. These staff members bring their own talents, along with their avid love for coffee and all things culinary.
A Latte for Your Thoughts?
Start your morning off with a hand-crafted coffee or cold brew, and enjoy that with a doughnut, pastry, bagel, or oatmeal. Then, be sure to end the day right with a coffee cocktail and a flatbread. Plus, don't forget to save room for some of their house-made ice cream.
See why people love the coffee here by visiting The Coffee Studio on Facebook.
What Can We Say? We Like Our Coffee Gourmet!
Get a taste of Chicago's coffee scene with any one of these best coffee shops in the area. They'll be happy you supported their business, and you'll be satisfied with a sweet cup of the good stuff.