Best Cold Treats in Chicago IL
Oh, the weather outside is frightful? Nope, not anymore! It's warm out, which means a few things: fresh air, Cubs and Sox baseball, and cold treats.
We've put together a quick guide to three of our favorite spots to get a cold treat in Chicago.
Caffe Gelato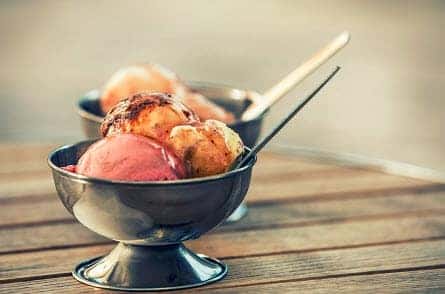 Gelato is made fresh daily at this spot. Starting early in the morning, Caffe Gelato makes sure that the coolers are stocked with a wide variety of flavors to choose from. It's a taste of Italy right here in the heart of Chicago.
Gelato flavors include stracciatella, which is Italian vanilla with chocolate chips, nocciola (hazelnut), noce di cocco (coconut), and tiramisu. There's a delectable gelato on the menu for everyone to enjoy, but if you're looking for something a little different, don't forget to check out the coffee and dessert menu.
Want to make an event extra special? Whether it's a birthday party, wedding, graduation, or corporate event, Caffe Gelato can bring a case of gelato to you!
George's Ice Cream & Sweets
George's Ice Cream & Sweets gets their scoops from Chocolate Shoppe Ice Cream in Madison, Wisconsin. This ice cream is high in butterfat, which makes it a super-premium ice cream with texture and creaminess in every scoop.
There are 32 flavors offered each day, and everything is rotated to keep the lineup fresh. Find a new flavor or touch base with an old favorite. Favorites include black cherry, birthday cake, cherry chocolate chip, espresso almond, and peanut butter cup. Want a real explosion of flavor? Try out a sundae or shake.
Host your next party in the party room, great for a birthday, baby shower, or corporate event. It's a fun way to spend time with friends, co-workers, or family!
Lickity Split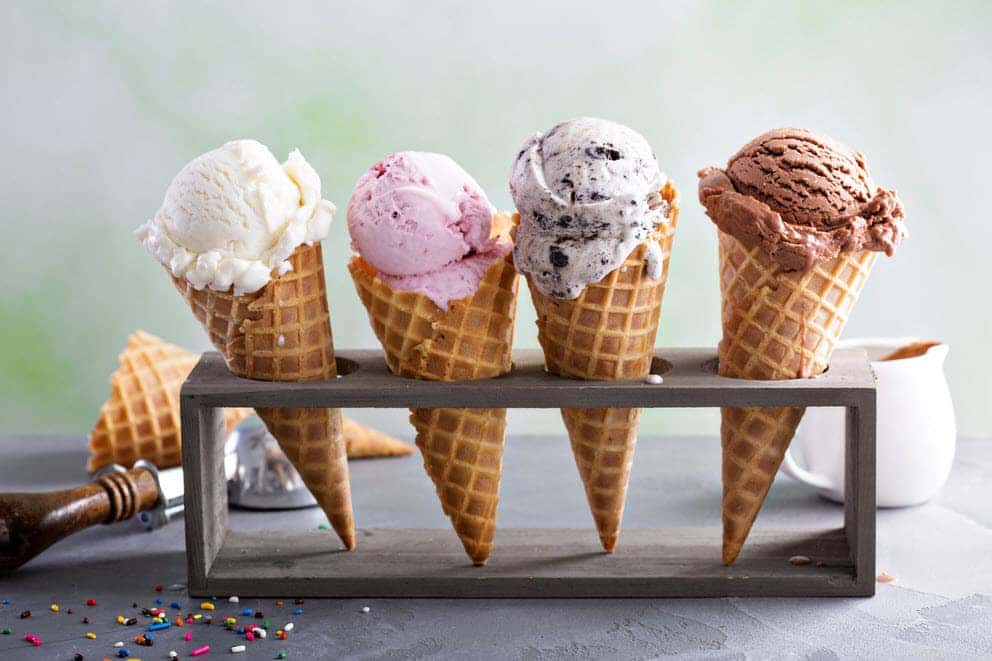 Make it a sweet day at Lickity Split! With delicious frozen treats and even retro candy from your childhood, enjoy a simpler time or share new memories with family. There are even special treats for your canine friend.
The frozen custard can be customized in a cone, done up in a sundae, or enjoyed in a classic banana split. And don't forget to try out the concrete—do it your way, or try out one of the fun flavors like drumstick, mocha madness, rocky road, or grasshopper.
Catering is available. Host an event on location, or have the staff set up shop at a spot convenient for you.
Keep It Cool All Summer Long
Trying to find a way to beat the heat this summer? Try out these three spots for the best cold treats in Chicago.