Top 4 CrossFit Gyms in Chicago, IL
Transform your workout and feel the burn like never before! Whether you're new to CrossFit or just looking for a new gym to try, these four facilities will ensure that you leave feeling like you've just put in the best workout of your life, every single time.
Atlas Performance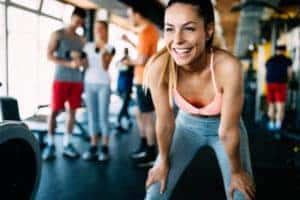 Atlas Performance, a spacious 10,000-sq-ft fitness facility, is home to Atlas CrossFit, which follows the CrossFit protocol of functional movements performed at a high intensity. Atlas provides every visitor with a safe and educational training environment and adheres to the CrossFit WOD (Workout of the Day).
There's also the Fit360 class, a high-intensity 60-minute workout that combines bodyweight exercises and agility drills with a full cardio workout.
If you're just getting started with CrossFit, it would help to check out some frequently asked questions about workouts, class sizes, and policies.
CrossFit 312
One of the premier CrossFit gyms in the Chicago Metro area, CrossFit 312 focuses on making every workout fun and challenging, with broad and general programming so everyone can participate.
All CrossFit classes are designed to be scalable, so they can be customized regardless of experience. Every class will feature the Workout of the Day. The spacious location includes Rogue rigs, fitness equipment, shower facilities, member area, and reserved parking spots.
Brush up on the rules at CrossFit 312 before visiting and stay up-to-date on any upcoming events or announcements on Facebook.
CrossFit Beverly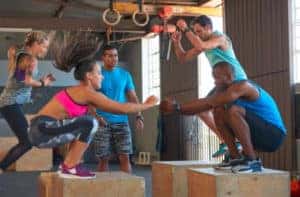 No matter where you are on your wellness journey, CrossFit Beverly is here to help you reach your goals. There are many ways to enjoy a workout here, from unlimited memberships to dropping in for a class to personal training. There's even CrossFit Kids for the young folks out there.
If you're new to CrossFit, join in every second or fourth Tuesday of each month at any class for a free introduction to the program. All fitness levels are welcome.
Learn more about CrossFit Beverly. All levels of athlete are welcome!
Lincoln Park CrossFit
At Lincoln Park CrossFit, the team believes everyone is stronger together. Get your heart rate going with a motivating and challenging workout.
Reach your goals with their certified CrossFit coaches pushing you to reach new heights. The CrossFit program is designed to make you stronger, leaner, and healthier. Data and analytics go a long way to helping you become a better athlete, so your every lift and move will be tracked to help in reaching those goals.
Click here to learn more about the offerings at Lincoln Park CrossFit, located in the heart of Lincoln Park, steps away from DePaul University.
Transform Your Workout
Whether you're new to fitness or a veteran of the program looking for a new gym to attend, these four venues are great thanks to their unique programs and knowledgeable staff. Take your workout to new levels!