Fill That Hole in Your Stomach with the Best Food Trucks in Chicago
We all know that Chicago has some phenomenal restaurants, but there are still many people who've yet to experience the glory of its food trucks. That's why the city's Small Business Center puts on the Chicago Food Truck Fest every year.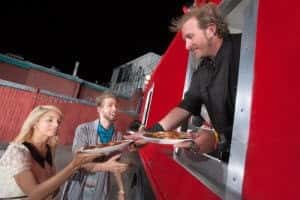 Once a week at Daley Plaza and once a month at Pioneer Court from March until October, the best food trucks in the city will gather to feed the masses. The lineup changes every week, but here are a few of our favorites…
When you think of childhood comfort foods, what springs to mind first? For many, the answer is pancakes. And if you're one of those types, then you'll absolutely adore Babycakes.
This truck makes gourmet, 24/7 breakfast food with the pancake as its focal point. From epic short stacks to mouthwatering sandwiches, you really can't go wrong.
To try: The chicken and waffle sliders with candied bacon are to die for.
Despite what you may have heard, variety isn't life's only spice. Nobody understands this better than the minds behind Boo Coo Roux food truck.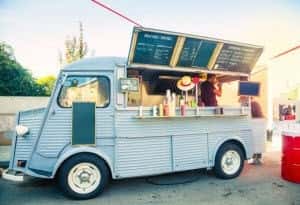 This exotic truck specializes in Cajun and Creole cooking, taking classic recipes and jazzing them up with some non-traditional twists. There are many things to love about their menu, but the biggest thing might just be the freshness—you'll taste it from the very first bite!
To try: Their Fried Shrimp Po 'Boy comes topped with tomato remoulade, pickled fennel, tomato, and lettuce.
Fancy food is all well and good, but sometimes all you really want is a sandwich. And there are few better places to find one of these in the city than The Fat Shallot.
Run by a husband and wife duo, this truck draws inspiration from Europe, Asia, New Orleans, and more. All those influences coalesce to create one undeniably flavorful menu.
To try: The Truffle BLT includes all the usual ingredients, plus avocado and truffle aioli.
Is It Lunch Time Yet?
After reading that list, your stomach must be growling. If that's the case, then you'll want to check out the Chicago Food Truck Fest's schedule here. They'll have everything you need to satisfy that mighty appetite!