The Chills & Thrills Await You at the Best Haunted Attractions in Chicago IL
Chicago is known for many things: deep dish pizza, hot dogs, the Cubs, and Al Capone. When Halloween rolls around, it's famous for instilling fear in its residents and visitors. This year, muster all your courage in the Windy City, and visit one of these best haunted attractions in Chicago, IL.
Are You Brave Enough to Go to the 13th Floor?
In most buildings, the 13th floor doesn't exist. However, in the 13th Floor Haunted House, it's very real and waiting for you. You'll venture into the basement to reach this hidden floor. There, you'll visit the current occupants who call it their "home," and discover the strange occurrences that have the created the legend of the 13th floor.
Scariest attraction: Dead End District: Freakshow is unlike any other show on Earth. Bloodcurdling screams are the only music you'll hear. Sinister freaks and clowns are the main attractions, and they want you to be the star of their show.
See videos from this terrifying attraction on 13th Floor Haunted House's Facebook.
Don't Get Locked in This Dungeon of Doom
The legendary Dungeon of Doom has been a bone-chilling haunted house in Chicago for over 20 years. There are many rooms in this haunted attraction that have extreme and savage creatures who will bring out the fears in you. It's definitely a place you don't want to visit alone.
Scariest attraction: Buried Dead or Alive isn't for the claustrophobic! Here, you'll be put in a big hole in the ground for who knows how long. You'll definitely be tested on your bravery and sanity in this attraction.
Check out Dungeon of Doom on Facebook, where you'll learn more about the other diversions in this haunted house.
The Scariest Prison You'll Ever Visit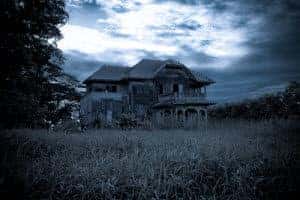 All hell has broken loose at the Statesville Haunted Prison. The prisoners have rioted, the guards fled, and a darkness has taken over this maximum-security prison. Upon arrival, you'll be forced to find your way through 23 cells and come face to face with over 100 criminals who were "too evil to die."
Scariest attraction: If you manage to make it out of the prison, you'll then descend into the burial pit of the City of the Dead. Throughout the caves and mineshafts, you'll discover mass graves of Statesville's past inmates. Unfortunately, they've all risen from the dead and are on the move. You must make it back to the surface before it's too late and you become a permanent resident.
See what deals are being offered today on Statesville Haunted Prison's Facebook before your visit.
Are You Ready to Face Your Fears This Halloween?
When it comes to the ultimate scares, these three places know how to do it right. Visit the above best haunted attractions in Chicago, IL, this Halloween, if you have the guts.