Best Healthy Restaurants in Chicago, IL
Staying healthy is, of course, essential to everyday life. We read article after article on which diet is best, the healthiest home cooked meals, and what new superfood will reverse aging within minutes.
However, sometimes—or, a lot of times—you just want someone else to cook your food for you… and serve it to you… and clean up your dishes. That's why we've come up with the best healthy restaurants in Chicago, so that going out to dinner doesn't need to be a guilty pleasure.
LYFE Kitchen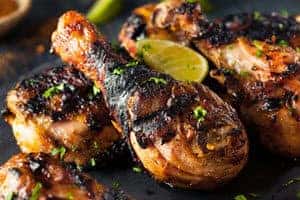 LYFE Kitchen calls their cuisine "modern comfort food," and we can certainly see why! They take pride in using locally-sourced ingredients, along with grass-fed beef, chicken that is free of antibiotics, and line-caught fish, giving their customers their favorite meals—with a healthy kick.
LYFE Kitchen has two different locations in Chicago, so find your favorite spot and indulge in your favorite classic dishes!
Mana Food Bar
As a meatless restaurant in Wicker Park, Mana Food Bar adheres to all dietary preferences—vegetarian or carnivore, vegan or gluten-free, and everything in between! Their hot and cold dishes change seasonally, so you're always getting the freshest ingredients to add to your already healthy choice.
Try some of Mana Food Bar's signature dishes, like their vegetarian burrito, ful bean dip, or potato and goat cheese gnocchi—and that's just the start!
Native Foods Café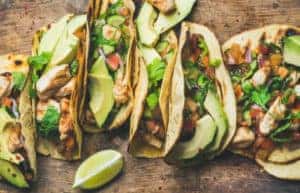 The creators of Native Foods Café have a passion for all things plant-based, blending their love of animals and the environment to create a vegan menu that customers of all dietary preferences will love.
The food at Native Foods Café is freshly made every day—they even make their own tempeh, seitan, and Native Cheese! Try menu favorites like their Bistro Steak Sandwich, Baja Tacos, Spicy Fried Cauliflower, and more!
Protein Bar and Kitchen
If it's a quick, nutrition-packed meal you're looking for, check out Protein Bar and Kitchen. Protein is the name of their game, and you can get it in the form of a healthy bowl, salad, wrap, or smoothie, without sacrificing flavor for a healthier option.
They have a wide variety of menu items to choose from, like the Avo-Matcha smoothie, Spinach & Pesto Bowl, or their Superfood wrap. Get your health fix your way!