Get the Deep Dish on Chicago's Finest Pizza
When it comes to the country's finest pizza, the Big Apple gets a lot of props. But Chicago never seems to be far behind on that list.
Of course, if you're asking us, nothing can really beat the traditional deep dish. And these three pizzerias really challenge our standards of cheesy excellence.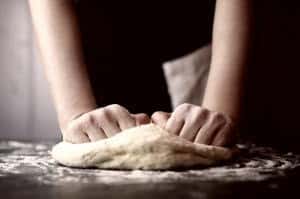 Pizza seems to be the right meal for any occasion. But it can be a real lifesaver when you've got an extra busy day and a hungry family to contend with.
If you need a meal in a pinch, Barney's is perfect. Not only is the pizza outstanding (as well as everything else on their huge menu), but they always have great deals too, like an everyday Buy One, Get One Half Price special.
The slice is right: Their Deep Dish with Italian beef is one hearty pie.
Hailing all the way from Torino, Italy many generations ago, Giordano's famous special originated from Mama Giordano's "Italian Easter Pie," a double crusted cheese-stuffed mammoth. Although it's been rehashed in some interesting variations over the years, that original recipe hasn't changed much at all.
The slice is right: The Chicago Classic Stuffed Deep Dish is topped with pepperoni, mushrooms, green peppers, and onions.
Pequod's Pizza is built on hospitality. While you're waiting for a seat (and trust us, it'll be worth it), fill up on some fr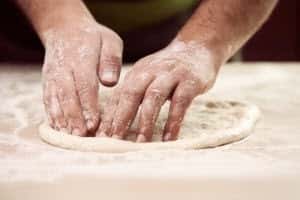 ee soda or coffee and take in a game on one of their flat screen TVs. Pequod's is one hot spot on the weekends, so you'll want to get there early, especially on game days!
The slice is right: The glory of Pequod's is that you get to build your own. Load up on toppings to your heart's content!
When the Moon Hits Your Eye…
That's amore! If you're looking to taste the best deep dish in Chicago, then you absolutely can't pass up these famous pizza joints. Hit up all three to discover which best fits your delicate taste buds.