When is the Best Time to Buy a Used Car?
Car dealerships are unique places of business that often run great deals and specials on their used inventory. There are quite a few tools you can use to get yourself a great deal, but one of the most important things you can do is understand when dealerships are running deals and specials that suit your car buying needs.
A major aspect of getting the best deal on a used car is timing. If you can time your car buying journey correctly, you can expect serious discounts by default. If you've ever wondered, "when is the best time to buy a used car?", we're here to help. Learn how timing can help you buy the used car you want for the price you deserve, and feel free to contact us with any questions you may have!
Best Time of the Week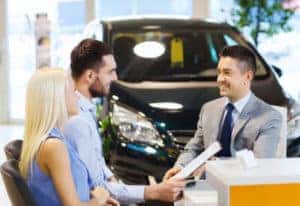 It's fairly easy to plan what day of the week you want to buy your used car. It doesn't require extensive planning or waiting. It's typically a good idea to avoid weekends since that's when a lot of dealerships have events. With so much traffic, they're busier and less available to sit down and discuss finance options with each individual buyer.
Dealers spend Monday recovering from the weekend rush, and they typically use Thursday and Friday to prepare for the weekend. That's why it's best to buy a used car on a Tuesday or Wednesday. During the middle of the week, dealerships don't do as much business, yet the salespeople are still ready to help you on your car-buying journey.
Best Time of the Month
Car dealerships have sales goals that they expect to meet by the end of each month. To meet these quotas, salespeople often have a rush of sales at the end of the month to make sure their numbers are looking good. It's not uncommon to find dealers looking to meet their goals near the end of the month, and even if they aren't, they will still be eager to assist on your car buying journey.
Whether or not they've met their sales goal for the month, dealerships will often go the extra mile at the end of the month to be sure you'll get the best deal they can offer on a used vehicle.
Worst Time to Buy a Used Car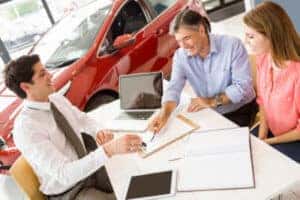 One common tactic car buyers attempt is arriving at the dealership near closing time. Customers are often under the impression that dealerships will be eager to close, which will make them settle for any deal the buyer suggests. However, this is not the case. Arriving to a dealership around closing time will most likely mean that the car buying process will be pushed to the next day, when the dealership has more time to explore finance options with the buyer.
Buy a Used Car at Marino Chrysler Jeep Dodge Ram
Now that you know the answer to your question "when is the best time to buy a used car?", you can begin your used car buying search in the Chicago, Skokie, and Park Ridge areas. If you value quality you can depend on, check out our used car selection at Marino Chrysler Jeep Dodge Ram. Our friendly team will help you on your car buying journey every step of the way. Visit us or call (844) 827-4514 today to learn more!