Phones
---
Showroom Hours
---
Monday
Tuesday
Wednesday
Thursday
Friday
Saturday
Sunday
With a population of over 75,000 residents, Arlington Heights is easily one of the biggest suburbs in Cook County, and by far the biggest "village" in the entire country. Nevertheless, it has the quaint, homey feel of a much smaller town.
From family-owned restaurants to creative mom-and-pop storefronts, independent business reigns supreme in Arlington Heights. When you visit a hotspot like Toscana Restaurant or Peggy Kinnane's Irish Restaurant & Pub, you're bound to run into a couple familiar faces.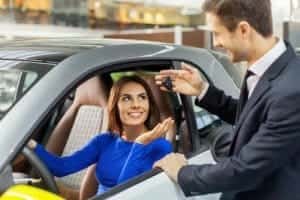 The same can be said if you're taking out the family for a night at Arlington Lanes. Meet up with friends after dinner for some good old-fashioned fun.
As a Jeep dealer near Arlington Heights, IL, the Marino Chrysler Jeep Dodge Ram team can attest to how much fun these spots can be. And even more so when you're arriving in a comfortable, high-powered vehicle.
Visiting Our Jeep Dealership
One of the only true drawbacks of living in this area is that the winters can be harsh and the roads unpredictable. Fortunately, if you've got the right vehicle, this shouldn't be too much of a problem.
Whether you're navigating snow and ice or heading out of the city for a day of off-road driving in the summer, our Jeep dealer near Arlington Heights, IL, has the perfect vehicle for you.
If you're not looking to leave home quite yet, you can always check out our massive inventory of new, used, and certified pre-owned Jeep models online today. This is a great way to compare specs and features on your own time.
However, if you're feeling serious about a particular Jeep model, then you're going to have to come to the dealership to see it in person. Here's what to expect when you do.
Trusted Customer Service at Our Jeep Dealer near Arlington Heights IL
Perhaps the thing we're most well-known for at our Jeep dealer near Arlington Heights, IL, is our customer service. From the moment you arrive, a member of our team will be at your side, easing you through the shopping process.
Sales Representatives
Our sales representatives are our Jeep experts. Not only will they give you the rundown on your favorite model's capabilities, but they'll also let you get behind the wheel. After a test drive, you should have a much better idea whether the car is right for you.
Finance Professionals
Good credit, no credit—whatever your situation may be, our finance team is ready to work hard for you. We have plenty of confidence in their skills. Even if you've struggled with financing a car in the past, they'll still be on your side.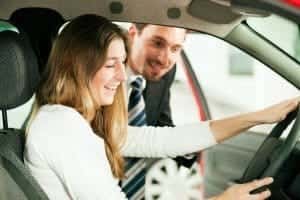 Service Technicians
We know how excited you're going to be when you take your Jeep home for the first time. It's going to run like a dream! And with the help of the service technicians at our Jeep dealer near Arlington Heights, IL, you'll be able to keep it that way. Contact them for all your maintenance and repair needs.
Find Your Next Jeep near Arlington Heights IL
With our online inventory and numerous research and shopping tools, it's not hard to find a great car at our Jeep dealer near Arlington Heights, IL. If you're ready to start shopping, just visit Marino Chrysler Jeep Dodge Ram.