Don't Miss Out on Edison Park Fest 2017
Street festivals are all the rage lately. This is especially true in a city like Chicago, where excellent music, savory food, and innovative art seem to be around every corner.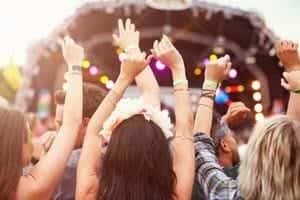 For over 40 years, Edison Park Fest has been a city staple, distinguishing itself as one of the largest, most exciting fundraising events around. Here's what to expect when you visit the 2017 Edison Park Fest.
Edison Park Fest 2017
Every year, Edison Park Fest sets up camp on the Northwest Highway for one weekend at the end of the summer. In 2017, it'll run August 18-20, marking its 45th year of festivities. It's sure to be the biggest celebration to date.
If you've lived in this area for long, there's no doubt that you've heard of the festival before. When it began back in 1972, it was little more than a small sidewalk sale meant to raise community funds.
Since then, Edison Park Fest has grown into a massive block party, drawing in upwards of 20,000 attendees every year.
The Festivities
Nowadays, music is one of the biggest draws of the festival. Over the course of three days, 12 different acts will take to the main stage for a solid block of music and entertainment. Local acts in particular will get a chance to shine during this event.
In addition to music, attendees will be able to enjoy delicious local food and beers, bingo, the festival dog show, a craft fair, and basketball clinic.
Edison Park Fest is a great celebration for adults, but feel free to bring the kids, too. With the kids play area and family stage, there'll be plenty of entertainment to keep them occupied.
The Cause
Edison Park Fest is really about community enrichment. All proceeds will go toward the suburb in some way or another. Most notably, funds support: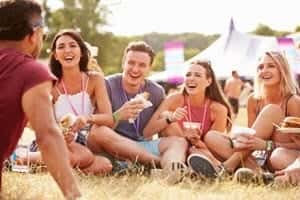 Area beautification projects
Free community programs like Santa Express
Community, civic, and school fundraisers
Edison Park Chamber of Commerce day-to-day operations
Don't Miss the 2017 Edison Park Fest
Edison Park Fest isn't just one of Chicago's biggest parties of the year. It's also one of the biggest fundraisers. Be sure to pay a visit this August to support your community in the most exciting way possible. RSVP on Facebook today!