How Do I Finance a Used Car with Bad Credit?

If you're ready to hunt for a used car near Chicago and Skokie, you might be wondering how to finance it. Over the years, Marino Chrysler Jeep Dodge Ram (CJDR) has helped many drivers finance a used car with bad credit.
Credit situations can be challenging, but we're here to guide you through the process and help you get ready for the Park Ridge and Forest Park drives you'll be having. Continue reading to learn more about financing a vehicle and what our team can do for you.
Bad Credit Car Loans near Me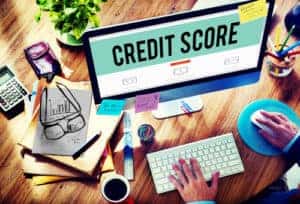 Over the years, we've answered the questions of many area drivers when it comes to credit challenges. We've helped many who are seeking a car loan. Those with bad credit, no credit, and past or present bankruptcies can inquire about loans with our financial experts.
Credit scores are an important consideration, whether you're buying a car, house, or other item that requires a loan. Credit scores can change quickly, whether it's an unplanned medical expense that needs to be paid off, credit card debt, or monthly expense.
It's a good idea to check your credit score to ensure everything is accurate, and to see what a lender might be looking at when reviewing a loan application.
Improving Overall Credit Health
When it comes to financing a used car with bad credit, there are some steps you can take to prepare yourself. In fact, there are ways to improve your credit health, if you're willing to wait a little longer before buying a car.
Paying all bills on time and in full each month is one way of doing that. Paying down any existing debt is another way. Also, avoid the opening of other lines of credit if you're getting ready to buy a car.
Try to put some money aside, so you're able to make a more significant down payment. This reduces the amount of the loan required. A smaller loan means you're paying interest on a lower amount, so that leads to less interest paid overall.
Get Pre-Approved Online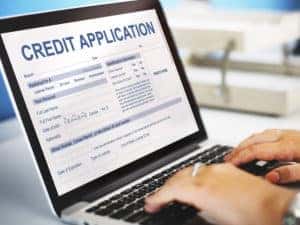 It takes a few minutes to fill out the finance application on our website, but we think it's a great use of time! That way, you don't have to fill out the application here at our dealership as you're looking for a car.
We'll begin reviewing your information and start preparing loans that may work for your lifestyle. Good credit? Bad credit? No credit? We accept all applications!
On our website, you'll have access to helpful tools, like the payment calculator. Enter the vehicle price, loan term, and down payment estimates and get an idea of what you might pay for that new car each month.
Explore Used Car Financing Options
"How do I finance a used car with bad credit?" It's a question we've heard from many Chicago and Skokie motorists over the years. We want to send you onto the roads of Park Ridge and Forest Park satisfied with your used car loan.
Talk to the team at Marino CJDR to learn more about used car financing options today!