Chicago Businesses to Support in 2017
When you shop local, you'll not only get interesting items with personalized service, but you'll also help contribute to your community. One way you can do that is by visiting any of the businesses listed below.
Check out our guide to local businesses to support in 2017 in Chicago, IL, and discover a new company today!
Beverages That'll Be Sure to Lift Your Spirits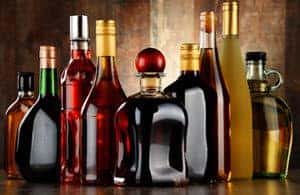 If you're hosting an event, there are several items you'll need to make sure it's a great time for all: lots of delicious food, some entertainment, and, of course, plenty of libations. You'll find all the beverages you need for your upcoming party at Binny's Beverage Depot.
With several locations throughout Illinois, there's no shortage of beer, wine, and spirits to make your guests happy. Also, if you're attending someone else's soirée, you can bring a nice gift basket with some wine and snacks.
Plus, Binny's hosts lots of local events. Some that are happening in Chicago include a local beer and pizza tasting, as well as a champagne gala, where you can try an array of sparkling wines.
For more information on other products and events, check out Binny's Beverage Depot on Facebook.
Be the First to Get a Tasty Slice of Pie
At First Slice Pie Café, owner and chef Mary Ellen Diaz is all about the importance of feeding the soul. She's passionate about good food, and it shows in what you can find at this local eatery.
Start your meal with some roasted tomato soup or a harvest salad. Then, have your pick of one of the several quiches, wraps, and sandwiches that they offer, like the Mediterranean quiche or the duck confit & mozzarella sandwich. Also, don't forget about dessert, where you can indulge in a French silk pie, balsamic raspberry pear pie, or apple pecan cheesecake.
See what other food items are being served by visiting First Slice Pie Café's Facebook page.
Locally Crafted Flowers for the Wedding of Your Dreams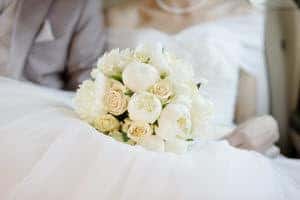 What began as a college project to sell a few hundred roses to parents outside a high school graduation ceremony has now turned into a full-fledged flower business.
At Flowers for Dreams, you'll not only find bouquets of beautiful, fresh flowers, but you'll also be contributing to a worthy cause. Every month, the company features a local charity on their site and donates one-fourth of all their profits to that organization.
Additionally, if you need flowers for your wedding or other special event, you'll get fair prices and free delivery by friendly couriers on bikes.
Check out Flowers for Dreams on Facebook to see what charity they're featuring this month.
The Music Store with a Non-Profit Mission
A great place for music lovers of all performance levels to visit is Old Town School Music Store. Whether you're about to take your first music class, or are a regularly performing professional, this store has all the tools you need to grow and succeed.
Plus, proceeds help support the Old Town School of Folk Music, who owns and operates the music store. The school holds hundreds of classes and workshops in music, dance, and visual arts for over 6,000 adults and children of all ages and skill levels.
Whether you need to buy or rent an instrument, or have yours repaired, they can help. For more information, be sure to check out Old Town School Music Store's Facebook page.
Visit Any of These Local Businesses Today!
Whether you're going shopping for yourself or a loved one, find a new place of interest by checking out any of these Chicago area businesses. Discover for yourself how good it feels to give back to your neighborhood.