Your Guide to Lollapalooza 2017
Lollapalooza: Without a doubt, it's one of the biggest and most well-known music festivals in the entire country. And with good reason, too. With a healthy blend of music, art, and incredible street food, you'll never run out of fun here.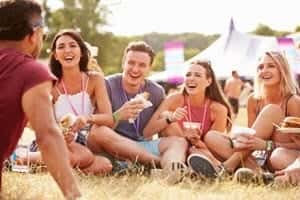 This year's Lollapalooza lineup is shaping up to be one of the best in recent memory. And in this guide to Lollapalooza 2017, we're going to give you the skinny.
When & How to Visit Lollapalooza 2017
When: August 3-6, 2017
Where: Grant Park, Chicago, IL
Time: 11:00 AM to 10:00 PM, daily
Thanks to the massive popularity that Lollapalooza has generated over the years, the city of Chicago has become synonymous with the festival, bolstering its already renowned reputation for great music. Blues has always been in Chi-Town's roots, and now indie, rock, and hip hop are, too.
To get in on the action this year, tickets are a must (and they're selling like gangbusters, so you better snag yours quickly). Three different tiers of tickets are available, each with different perks…
General Admission: With GA tickets, everything at the festival (except for admission, of course) will come on a first-come, first-served basis. To get a good spot at a performance, you'll have to get there early.
VIP: VIP tickets include special amenities and exclusive access to the festival (through a VIP entrance). During certain hours, VIPs will have access to catered meals, drinks, mini spa treatments, and more.
Platinum: As the top tier, Platinum ticket holders have access to the most perks. First and foremost, you'll have special festival access and front row platinum seating. You'll also be able to chill out in the air-conditioned hospitality lounges, where you'll find concierge service, catered meals, and tons of swag.
The Lollapalooza 2017 Lineup
From ticket perks to Chicago's finest street food and art, Lollapalooza really is one heck of a time. However, nothing ever beats those concert lineups.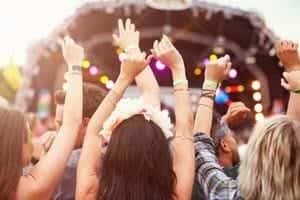 This year's headlining acts include Chance the Rapper, Arcade Fire, The Killers, and Lorde. However, with eight stages and 170+ bands on the bill, there's so much more where that comes from. Everywhere you'll turn, you'll be able to find some awesome music.
Find Tickets Now
Lollapalooza is fast approaching, so now is the time to get in on tickets (while they're still available). Purchase directly from the Lollapalooza 2017 website. Afterwards, RSVP to the event on Facebook to stay up to date with lineups and vendors.