How Long Do Car Batteries Last?

Every day, Chicago and Skokie drivers get in their cars, turn the key, and get going on their way to Park Ridge or Forest Park. However, if you're reading this article, there's a chance you've turned that key and nothing has happened. Dead battery.
The battery is an important part of your car. How long do car batteries last? We're putting that critical question to the test so you know how much to expect out of the battery in your vehicle.
Lifespan of Car Battery
The average car battery will last about three or four years. That's just enough time for you to ask yourself, "When's the last time my battery was changed?" There are some factors that can alter that estimate, but it's a valuable baseline.
Warmer climates are well-known for increasing wear and tear on a battery. A battery can wear down faster in a warmer climate due to water loss or the buildup of sulfate crystals, which can stop the battery from functioning as it should.
Driving habits play a role, too. Try to avoid letting the battery sit for long periods of time. It can be easy to forget if you're often on public transit, but try to run your car every few days. Short trips can also wear a battery down because the alternator doesn't have a lot of time to recharge, using up more battery power. If your car recently needed a jumpstart, is it time to replace the battery? The answer is most likely yes.
Replacing Car Batteries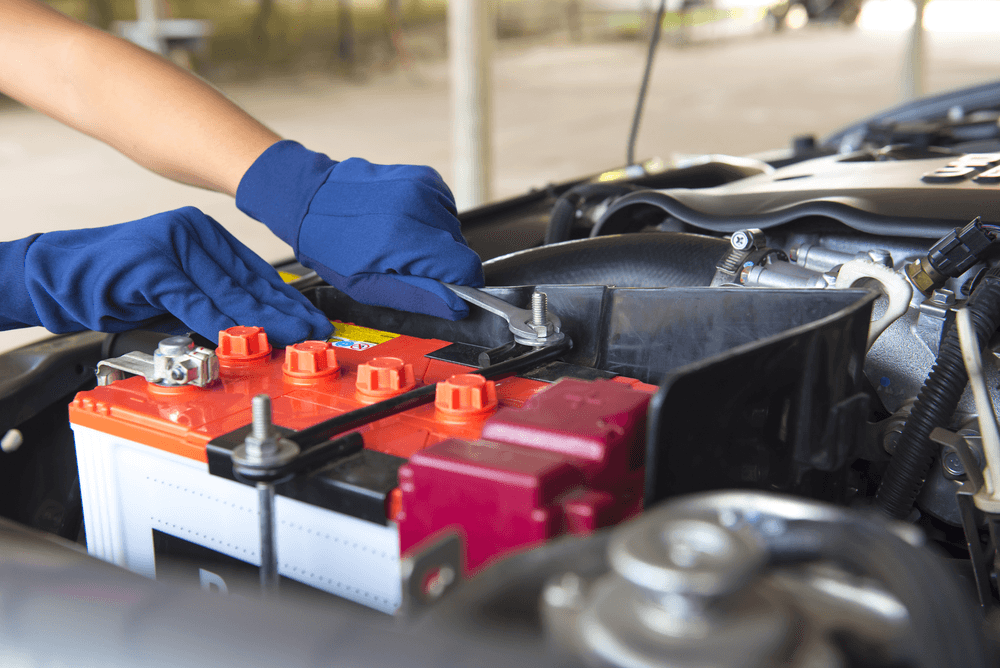 Needing a single jumpstart can be a fluke occurrence, but there are some warning signs to look out for. These can tell you if the battery is coming to its useful end.
The electronic components should be closely watched. All the electronic components in your car, like the radio, heated seats, and windshield wipers, draw power from the battery. If the headlights have dimmed or the windows start to close slowly, the battery may be wearing down. In newer models, this battery also powers your car's on-board computer. If multiple components start acting up, look into a new battery.
Visually inspecting the battery is a good idea, too. Open the hood and take a look at the battery terminals. If any signs of corrosion exist, have the battery inspected by our service team as soon as possible.
Our Service Center
No matter what you do, batteries will wear down over time. If you've noticed any electrical systems causing issues, or your car is turning over a few times when you press the start button or turn the key, give our team a call.
We'll replace the battery, check the terminals to ensure they're clean, and send you on your way. Need a service appointment? Schedule one on our website now.
Time to Replace Your Battery? We Can Help
We want nothing more than for your travels around Park Ridge, Skokie, and Park Ridge to be safe and efficient. If your battery is acting up, they won't be.
Give us a call at Marino Chrysler Jeep Dodge Ram to schedule a service appointment with our experienced Chicago technicians. We'll install a new battery and get you back on the road as soon as possible.