How Many Miles Should a Used Car Have?
When you're looking for a used car, there are many factors to consider, such as accident history and condition. One of the most important things, however, is the car's mileage. Buying a used car with low mileage is preferable, but that doesn't mean that one with higher mileage should immediately be off your radar.
Some cars run better and last longer than others, even with high mileage. For used car shoppers in Chicago, Skokie and Park Ridge, we've put together this article on how many miles a used car should have, as well as some other factors you should consider when comparing mileage on used cars.
Mileage That's Too High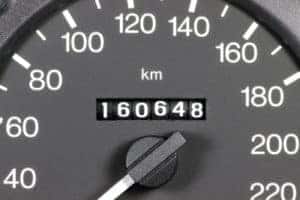 For most cars, the first routine service occurs around 30,000 or 40,000 miles. Once it hits 70,000 miles, more extensive servicing is required and more components are involved. This service period can be significantly more expensive. At 100,000 miles, the car needs much more work to stay safe and reliable.
When you encounter a used car with over 155,000 miles, it may be tempting to choose it based on the low price. However, these savings usually come with frequent repairs, frequent breakdowns and more expensive services, not to mention the hassle and stress of having an unreliable vehicle.
Mileage is Only Part of the Picture
When you're browsing your used car options, you're likely to find a lot of older cars that appeal to you. While an older car with low mileage may seem like a great option, it does come with some caveats.
An older car with low mileage may suffer from a decrease in performance and reliability, as well as being more expensive to repair. You may also have more difficulty finding the parts it needs for routine maintenance or if it needs repairs from an accident.
This is why obtaining a service and maintenance history is important. This will give you a good idea of how much the car typically costs for routine work, how often it needed repairs and what kind of wear and tear it's experienced over its life.
For the best used car option, you want to find a car that's under 80,000 miles and consider the make and model's overall reliability. In general, a reliable brand with higher mileage may be a better option than an unreliable brand with lower mileage.
Find Your Used Car at Marino Chrysler Jeep Dodge Ram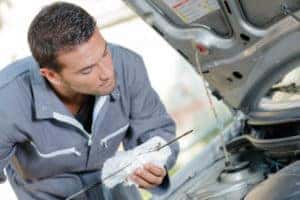 Mileage is an important factor in choosing a car, but it's not the only one. To get the best used car option, consider other factors like age, condition, service and accident history and the make and model's overall performance and reliability ratings. This way, you'll be sure to find a car that'll last for years to come.
Looking for your next car? Shoppers in Chicago, Skokie and Park Ridge can visit Marino Chrysler Jeep Dodge Ram to browse our huge inventory of used cars. We stock cars, trucks and SUVs from many makes, models and years, so we're sure to have the perfect option for your needs and budget. Visit us today to see what we can do for you!