Here's Your Guide to the Lincoln Park Zoo Fall Fest
It's that time again! Whether you enjoy taking your family to the month-long Lincoln Park Zoo Fall Fest every year or this year's Fall Fest will be your first chance to visit, we've got your exclusive sneak peek at all the fun you're going to have. If you're ready, continue reading and jump right in to begin planning your fun today!
Dates and Times
This year's Lincoln Park Zoo Fall Fest takes place every Friday through Sunday from September 28 to October 28, and runs from 10 in the morning until five in the evening every Friday and Sunday. On Saturdays, it goes from 10 AM to 8 PM. You can also swing by the Fall Fest on Monday, October 8.
Attractions and Activities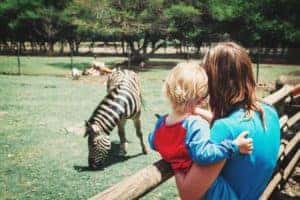 Lincoln Park Zoo Fall Fest gives Chicago area families and children of all ages the opportunity to take part in all kinds of fall harvest activities. This includes browsing through a pumpkin patch, winding through a corn maze, and racing up a mountain of hay. Fall Fest also features a Ferris wheel, an inflatable obstacle course, a slide, a corn pool, professional pumpkin carvers, animal chats, and live musical entertainment.
Throughout Fall Fest, fall-themed animal enrichment will be added to the exhibits, so the animals can join in on the fall festivities as well. These enrichments include such shapes as pumpkins and scarecrows, just to name a couple. The zookeepers will be placing the enrichment in the animals' exhibits at designated times throughout Fall Fest. Free viewings will be provided throughout the celebration.
Spooky Zoo at Fall Fest
Spooky Zoo at Fall Fest is one of the special events going on during the Lincoln Park Zoo Fall Fest celebration. Taking place on Saturday, October 27, this free alternative to trick-or-treating provides kids with a safe, family-friendly Halloween experience. As a public service initiative, this annual event regularly brings in 30,000 underserved Chicago area families, and is one of the largest of its kind in the region.
Adults Night Out: The Great Pumpkin Glow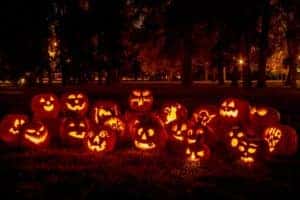 On Thursday, October 18, Fall Fest will be presenting the 2018 edition of Adults Night Out. The theme this time around will be The Great Pumpkin Glow. This event gives parents the opportunity to enjoy a delightful after-hours evening at the Lincoln Park Zoo.
There will be cash bars conveniently placed at various locations all over the zoo's grounds. Live, educational entertainment, along with unique animal chats will also be a part of the evening's highlights. The proceedings are scheduled to begin at 6:30 PM and go on until 10 PM.
Be sure to stop by Lincoln Park Zoo's Facebook page to get in on all the fun they're having!
We'll See You Out There!
Whether it's to ride the Ferris wheel, have fun getting lost in the corn maze, or to enjoy any one of the other delights described above, come on down to the fourth annual Lincoln Park Zoo Fall Fest. It's going to be a blast!