Local Spotlight: etta

There are plenty of places you can visit in Chicago for a great meal, but when you want a great experience, the list will dwindle a bit.
We're here to tell you that etta is one of those places that combines the great food with the great experience. Yes, it may be a little crowded at etta, but it's part of its luster. Why is etta worth the wait? Continue reading to find out.
Good Old Wood-Fired Fun
Over the years, etta has become a true neighborhood restaurant, a staple in Bucktown that feels like a member of the community rather than just another place to grab a bite to eat. The restaurant staff prides themselves on using a wood-fired oven to bring out the best possible flavors in the food they craft.
This wood-fired hearth is championed and led by chef and partner Danny Grant, who uses the hearth to put a twist on old classics and favorites from his childhood. If you've ever had the "Fire Pie," then you know that going back to a plain old slice of pizza just isn't going to cut it. This pie features sausage, giardiniera, and gets its heat from chile de arbol.
The Pasta Team Goes to Work Early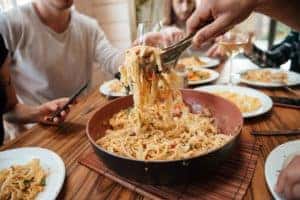 Yes, indeed, etta has its own pasta team, so you know they take their pasta seriously. The hand-rolling process begins each day around 5:00 AM, as the team creates aesthetically pleasing house-made pastas.
Customer favorites include the Bucatini Cacio e Pepe and the Cavatelli Bolognese, the latter of which is drizzled with a parmesan fonduta.
Sounds good next to etta's well-known fire-baked focaccia, doesn't it? The local community has so much to offer, so etta always works with many small producers, highlighting some of the finest quality products available in the region.
A World-Traveling Wine List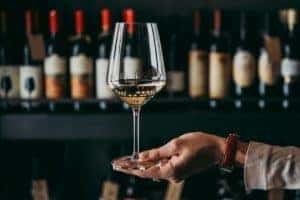 Etta's approach to wine is much like their approach to the food menu. They source eclectic and unique wines, approachable selections from wineries that care about the process and the finished product.
You'll find mostly Italian and French wines on the menu, with a small list of New World options from the U.S., Chile, Argentina, and beyond.
Experience etta and Their Unique Offerings Today!
The exceptional etta has made its presence felt in Bucktown. Whether you've become a big fan or you've never been, that next trip to this Chicago gem can be just around the corner. Check out their latest menu options online and work up your appetite for etta today.