Local Spotlight: Petland Chicago Ridge
---

Are you looking for a new pet? At Petland in Chicago Ridge, IL, the health and well-being of puppies is their first priority!Petland works with the top 10% of USDA high-quality licensed breeders to ensure they provide the best possible experience for your future pooch. The staff provides continuous training for the best pet counselors and for those of you that have pets. The pet counselors can improve your knowledge of how to raise an animal.
To learn more about their adoption process and other services, check out our community spotlight!
---
Adoption Services
Petland is an adoption service for anyone looking to adopt a puppy. Petland does their best to match the right puppy with the right home, by meeting the needs of both. Each pet counselor receives extensive training to help make the best decision for a puppy's new home.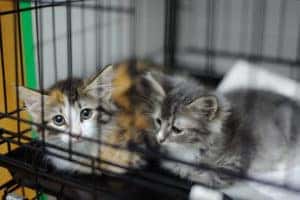 Petland also has plenty of kittens to be adopted, too! When looking to adopt an animal, start by doing some research on Petlands website. There's a lot of information on each dog breed. This may help identify the right dog for you. You can search by their breed, gender, and more!
Petland offers multiple services. All puppies will have training and behavior support to go home with you. It's a free behavior and training assistance by certified behavior specialist, an online video training library, and lifetime support. Petland also has a helpful Lost Pet Protection plan for all puppies, which includes:
A 24/7/365 lost pet recovery hotline
Lifetime microchip ID registration in your name
North American lost pet alert system for lost and stolen pets
Access to your own online Personal Pet Portal.
The puppy package value also offers amazing veterinary care and preliminary puppy care.
---
Rewards Program & Blog
Join the Clubpet rewards program! The membership is free and helps you earn free pet food and receive ten-dollar reward certificates.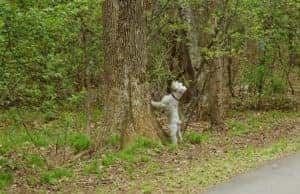 If you're ever worried about something your dog is doing or is not doing, checkout the Petland's blog. The blog covers topics you may be curious about and helps expand your knowledge of raising a pet. Read the blog frequently so you can be well informed about your favorite animal.
Don't be Afraid to Bark up Their Tree!
If you're looking for a new furry best friend, Petland offers the best deal around. The rewards program has never ending offers. Petland also offers some services for other animals including cats, bunnies, and guinea pigs.
Don't forget to like their Facebook page here.
---