Local Spotlight: St. James School

---
Are you a parent near Chicago, Skokie, Park Ridge, or Forest Park, IL? Are you searching for a school to enroll your child at that will challenge, enlighten, and strengthen them in accordance with your belief system? We would like to introduce you to Saint James School. Continue reading to get a sense of what they're all about.
---
Saint James School: Their Vision and Mission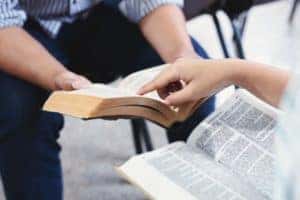 The vision at Saint James School is to ensure that graduates are instilled with moral and spiritual values that are in line with the Catholic Church. Along the way, they will develop a positive image of themselves and acquire the academic skills they will need to further their education.
The Saint James School's mission is to help parents form a foundation for their children that will enable them to grow a personal relationship with God, enjoy a lifelong journey of learning, and adopt Gospel values, morals, and beliefs.
Foundational Pillars
Saint James School bases its work on the four foundational pillars that are listed below:
Faith: With faith as a foundation, students are encouraged to carry Christ's teachings within their hearts and beyond.
Excellence: The set of courses found at Saint James school is put in place to ensure that your child's talents can flourish.
Leadership: At the school, students are taught how to continue living according to Gospel teachings despite the pressures they may receive from society.
Service: The service aspect of the school is there to help children develop a dedication to spreading the teachings of Christ to the world.
Be sure to visit Saint James School on their Facebook page to find out what they've been up to and get the latest news and updates.
---
Enroll Your Child at Saint James School Today
You have just taken a mini tour of Saint James School. If you're near Park Ridge, Chicago, Forest Park, or Skokie, Illinois, and you think your child could thrive in the kind of environment we have just described, contact the school today to get things started!
---