Tips for Negotiating Car Prices
We at Marino Chrysler Jeep Dodge Ram strongly believe that you deserve value in all your purchases, especially big ones like a car. That's why our team has compiled this list of handy tips for negotiating car prices. These tips will help shoppers in Chicago, Skokie, and Park Ridge find a price that fits your budget so that you take the car you truly want home with you.
Let's get started by talking about the research you should do before considering a price negotiation!
Do Your Research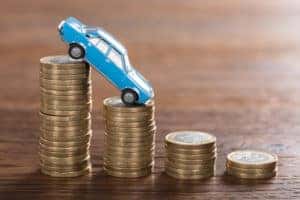 There are many things that affect the price of a vehicle, such as age, condition, what region you're buying in, and more. That's why you may see different prices for the same vehicles in many different places. It's important to do this research and get an idea of the price range before considering trying to negotiate the price.
The first step you need to take is to narrow down your search to one or two models. Then, look into everything you can about that model, including all of its strengths and weaknesses. This will also help you figure out what you can afford for the budget that you have. Remember, knowledge is power.
Be Honest
Sometimes it may feel like fudging the truth a little will help you get what you want. However, when you're trying to negotiate the price of a vehicle you want, you'll want to be as honest as possible. The dealership staff are there to work with you, not against you.
For example, our dedicated finance team is happy to work one-on-one with you to discuss your many financing options. So, being honest about yourself, especially your financial situation, is the best route to take.
Take Advantage of Good Deals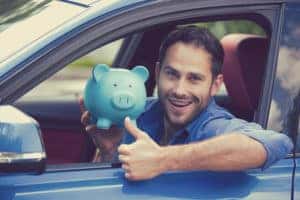 Timing can make a big difference when buying your next vehicle. If you can, you'll want to delay buying your next vehicle until good deals come up at the dealership of your choice. Waiting for the right moment to buy can potentially save you hundreds of dollars or 0 percent APR financing for the first few years of your pay-off period.
Luckily, for new and returning customers of Marino Chrysler Jeep Dodge Ram, we almost always have good deals running. Be sure to check our website to see what deals we're offering right now or give us a call to see what deals may be coming up in the near future.
Ready to Find Your Next Vehicle?
Now that you have a better idea of how you can negotiate the price of your next vehicle, it's time to get the ball rolling! Our dealership is stocked with hundreds of quality vehicles and we're confident that we'll be able to find the right one for you at a price that suits you.
Shoppers in Chicago, Skokie, and Park Ridge should give us a call at Marino Chrysler Jeep Dodge Ram today to learn more about our current deals. We're proud to help our new and returning customers find a way to afford the vehicle they've been searching for.