Guide to Tire Speed Ratings

Even the most careful and detailed car owners may never peek at their tires. However, tires have helpful information, and it's right under your nose. They include the tire speed rating, which tells you the maximum speed of the tire.
It's important that your drives in Chicago and Skokie are made with tires that are the right fit for your car. Let's take a closer look at things in the Marino Chrysler Jeep Dodge Ram guide to tire speed ratings to prepare you for Park Ridge and Forest Park adventures.
What Tire Speed Ratings Can Tell You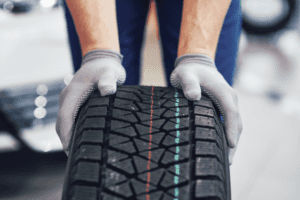 Tire speed rating can be found on the actual tire, and it's quite easy to locate, too. All you need to do is examine the tire size code and look for the final character. An example tire code may be "P195/60R15 87S." In this case, the final character is the letter "S." That means the maximum speed the tire can handle is 112 MPH.
Speed ratings can be attributed to the Autobahn in Germany, where many stretches of the road have no posted speed limit. Of course, it's important to always follow all posted speed limits here in America. The 112 MPH maximum mentioned above? That's merely telling us that your tire can handle those speeds in testing.
The "S" rating is a common one for passenger vehicles and vans. Some vehicles may have a "T" rating, which increases the tire speed rating to 118 MPH. On certain sports cars, you may see speed ratings of "W" or "Y," allowing you to go up to 186 MPH.
Not Just Built for Speed
It is important to recognize that speed ratings aren't just about how fast you'll be going. Ride comfort, wear, and cornering ability play an important role in your rides. Typically, the higher the speed rating, the better grip you'll have on the roads.
You might be asking yourself, "Where can I find speed ratings?" Well, the tire is the first place to check, but there are other places you may find this info, including:
Owner's manual
Driver's side door jamb
Glove box interior
Gas tank hatch
Taking Care of Your Tires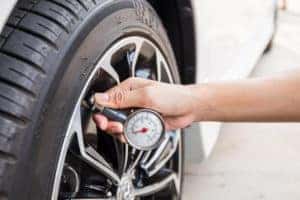 One thing is for certain: You aren't getting very far without a solid set of tires. We carry tires from the name brands you've come to know and trust, designed to be the right fit for your sedan, truck, or SUV.
Be sure to take care of your tires at home. Keep them at a proper pressure for the best possible fuel economy and performance. A tire rotation should be performed as laid out in your owner's manual. We'll take care of that here at our dealership if you'd like.
Hit a pothole? Have a flat? We'll work quickly to return your car to the roads as soon as possible.
We're Your Tire Experts
Now that you know a bit more about tire speed ratings, you're armed with information allowing you to safely operate your car in Chicago and Skokie.
Marino Chrysler Jeep Dodge Ram is proud to serve Park Ridge and Forest Park drivers here at our location. Have questions about your tires? We'll provide the answers!