Uber/Lyft Specialists

Are you an Uber or Lyft driver or considering signing up to become one? The team at Marino Chrysler Jeep Dodge Ram can assist you in purchasing a vehicle with no fixed term, so you can keep it as long as you want.
We want to be sure you have a Chicago and Skokie alternative to traditional lease and financing options without having to make a long-term commitment. Marino makes it fair and flexible when it comes to getting into your next vehicle. If you'll be driving in Forest Park and Park Ridge, get in touch with our Marino team today.
We've put together some questions and answers on how this program works. We have Spanish-speaking Uber and Lyft specialists on hand to assist with your needs, too.
Uber/Lyft FAQs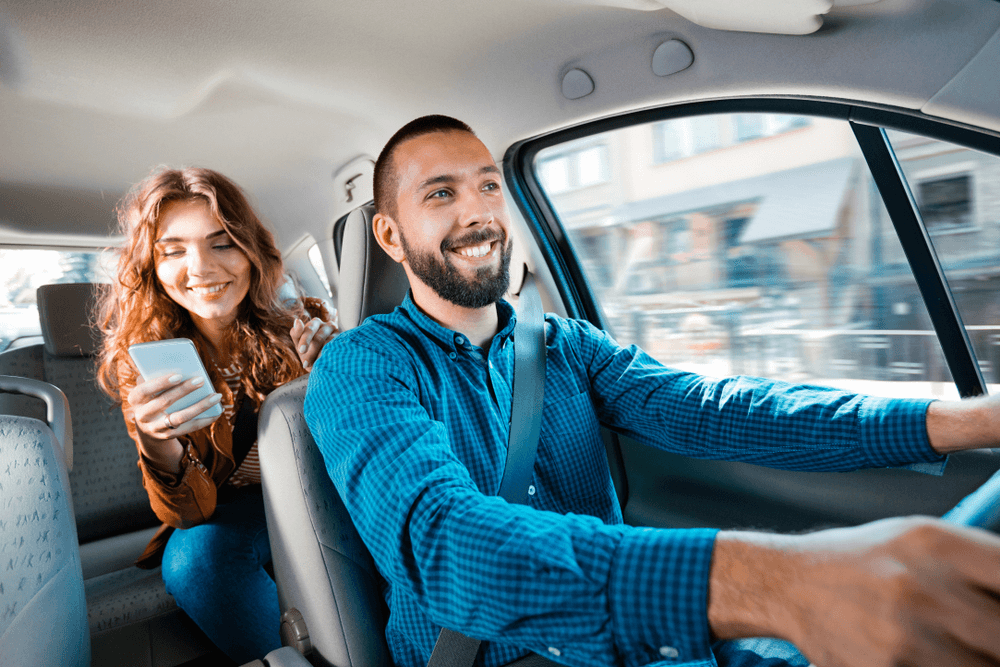 Q: How is this different than traditional financing?
A: With a rental, you're able to keep the car as long as you want. A lease will typically lock you in for 36 or 48 months, while a loan can take five or six years to pay off. What if you only want a car for a few months, but don't want to make that long-term commitment?
You'll want to check out our Uber/Lyft program, which allows you to make a 1-time payment up front, followed by low monthly payments for as long as you keep it. You retain the freedom to walk away at any time.
Q: What cars are available?
A: We have many vehicles available for you to choose from. You can always browse our inventory online to get a better idea of our current offerings. Whether you're looking for a sedan, truck, or SUV, we have a range of options in stock.
Q: What's included with my vehicle?
A: We want you to be able to drive confidently, so with your car, you are covered with a limited warranty, along with roadside assistance if you ever need it. Plus, we'll cover oil and filter changes, tire rotations, and inspections when they're needed.
Q: Will the car be registered under my name?
A: Yes, just like purchasing or leasing a vehicle, the car will be registered under your name. However, you don't have to pay out of pocket for registration. These cars come with registration for as long as you're driving it.
Q: How are monthly payments calculated?
A: After you visit the dealership and provide us with some basic information, we will run a "soft" credit check and determine eligibility and monthly payments that can fit into your lifestyle. We aren't lending money, but we're checking your ability to make monthly payments.
Interested in Driving for Uber or Lyft? Visit Our Dealership Today
If you're interested in driving for Uber or Lyft and you're looking for a reliable vehicle, it's time to visit Marino Chrysler Jeep Dodge Ram. Our knowledgeable team can get you into a car in Chicago and Skokie with no fixed term. Best of all, you can keep it as long as you're driving for Uber or Lyft in Forest Park and Park Ridge.
Get in touch with our sales team for a great alternative to a traditional loan or lease. We'll be sure to make it worth your while.
Contact our Spanish-speaking Uber/Lyft specialists below to get started!