Water Parks near Chicago

Picture this: It's another 90-degree day, it's humid, and you need something to do other than sit around. We have the perfect remedy: The best water parks near Chicago, IL.
These are the places to go to cool down with the kids, hang out with the family, and enjoy a refreshing, relaxing time.
Atcher Island
Atcher Island is the Schaumburg Park District's tropical-themed water park. While we can't guarantee a time-traveling trip to the Bahamas, we can guarantee water slides, a unique circular drop slide, and children's sprayground.
Atcher Island has been remodeled from the ground up with a Polynesian feel, and it's a perfect place to spend a day in the sun. Of course, don't forget the sunscreen! Lounge poolside or feel the exciting rush of plunging down the drop slide.
Children can check out the sprayground, with plenty of fun for them. Refreshments and concessions are available on site, so you don't have to worry about lugging a cooler along. Leave your worries behind for a bit and find peace at Atcher Island.
Oasis Waterpark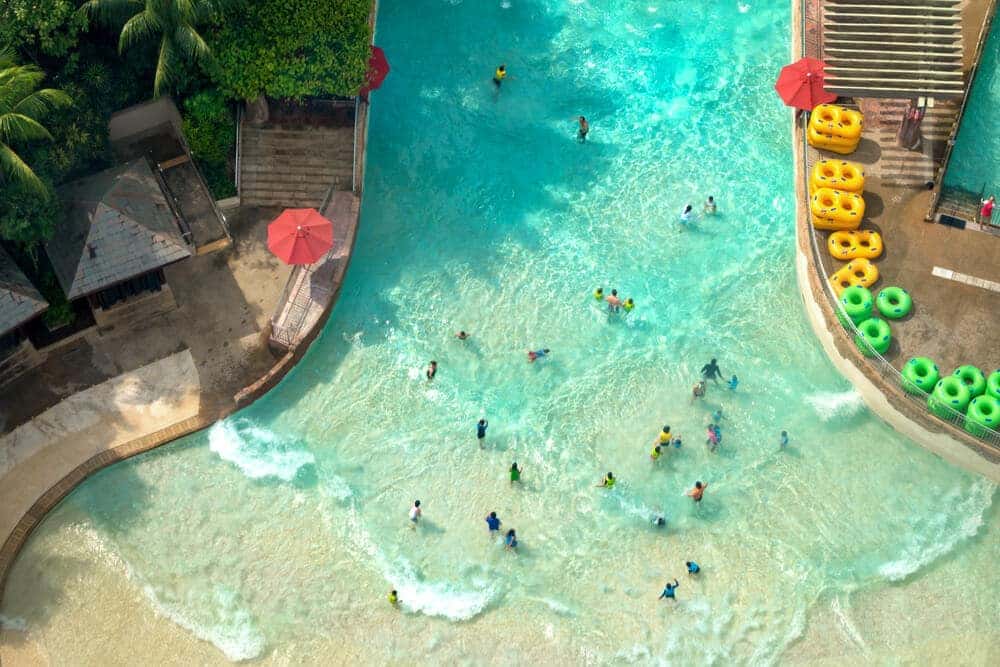 The Niles Park District runs the Oasis Waterpark. Find a seat in the shade to relax, then take a dip when you feel like hopping in. It's a great place for the kids, equipped with slides, diving boards, and splash pads.
The aquatic staff received a 5-star rating for every audit conducted in the summer of 2018. All lifeguards have been trained through the StarGuard ELITE (SGE). SGE requires an exhaustive course which mandates professionalism and technical expertise.
Rainbow Falls Waterpark
You can turn any hot summer day into a tropical paradise at Rainbow Falls Waterpark. With various attractions, theme days, parties, and a whole lot more waiting for the family, it's a great place to be. If you think you'll be using the waterpark all summer long, you're encouraged to sign up for a season pass, which offers a great value for the summer months.
Explore Calypso Twist, four giant water slides which twist you right down to the river's edge. For the little ones (under 48" tall), the Coqui Frog Pond is a pool safely gated off for the littlest tots.
Cool Off at Chicago's Water Parks All Summer Long
If you're looking for a great way to cool off on a hot summer day, then it's time to visit the top water parks near Chicago, IL. These are some of our favorites. See you out there!