Certified Pre-Owned Cars vs Used Cars

If you live in the Chicago, Park Ridge, Skokie, or Forest Park areas and are looking for a reliable car, you can't go wrong with a pre-owned one. However, did you know that if a car isn't brand-new, it can either be used or certified pre-owned? Also, what's the difference between the two?
To help you out, our team at Marino Chrysler Jeep Dodge Ram created this guide to certified pre-owned cars vs. used cars. We'll go over everything you need to know, so you can make an informed decision on which type of pre-owned vehicle is right for you. Read all about them below, and don't hesitate to contact us if you have any questions.
Defining Used Cars
A vehicle becomes used when it's had at least one previous owner. A used car may be a good option for someone who wants premium features, but doesn't have the budget for a new car. This type of vehicle is also a good choice because it's already gone through most of its depreciation, saving you more in the long run.
All About Certified Pre-Owned Cars
However, a used car isn't the same as a certified pre-owned (CPO) vehicle. In order for a vehicle to become a CPO, it needs to be only a few years old and have a low number of miles on the odometer. It also needs to undergo a thorough multi-point inspection. If any of the vehicle's parts don't meet the manufacturer's requirements, they'll either get repaired or replaced. The vehicle will then be in like-new quality.
Advantages of Certified Pre-Owned Vehicles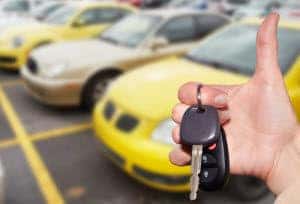 While used cars are reliable, they don't come with the same benefits as a certified pre-owned vehicle. Some of those perks include:
Limited/Powertrain warranty
CARFAX® Vehicle History Report™
24-hour Roadside Assistance
Still, what if you wanted to save some money and get a used car with an extended warranty? The reality is, you won't be getting the same kind of quality vehicle as you would with a CPO. If you had a specific used car in mind, it may be too old or have too many miles, which is why it never got certified. It also may not have the high-quality parts found in a CPO. As a result, you may need to get it fixed more often, which could cost you more down the line.
Test Drive a Certified Pre-Owned Vehicle
When it comes to getting a pre-owned vehicle, both used and certified pre-owned cars have their advantages. However, a CPO car has newer parts and a longer list of benefits. Still, to help decide which CPO model is right for you, you'll need to check some out in person.
If you live in the Chicago, Skokie, Park Ridge, or Forest Park areas and want to get behind the wheel of a CPO car, then schedule a test drive at Marino Chrysler Jeep Dodge Ram. We'll get you behind the wheel, go over all the car's features, and answer any questions that you may have.
So, don't wait. Schedule a test drive today!
Marino Chrysler Jeep Dodge Ram is located at:
5133 W Irving Park Rd • Chicago, IL 60641