MPG Reviews


If you want to go farther between fill-ups in the Chicago area, you're probably considering MPG ratings during your car search. At Marino Chrysler Jeep Dodge Ram, we think it's important to consider your vehicle's fuel economy capabilities and what that means for your drives around Skokie, Park Ridge, and Forest Park.
So, if you have a vehicle in mind, we invite you to reach out with any questions you may have about its MPG ratings. Even better, we can bring you by for a test drive so that you can get some first-hand experience behind the wheel. Contact us to get started!
How to Read MPG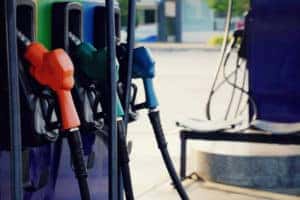 When you're researching your next vehicle, you'll probably notice that EPA-estimated MPG ratings are presented in three parts: city, highway, and combined.
The city fuel economy tells you how efficient the vehicle is during city driving, where you can expect stop-and-go traffic and prolonged idling at red lights.
Highway fuel economy will give you an idea of the vehicle's efficiency during straight highway cruising, when the engine doesn't need to be working quite as hard to keep you going.
The combined fuel economy rating is simply the kind of efficiency you can expect if you experience both city and highway driving on a regular basis.
What Affects Fuel Economy?
Every vehicle has a different MPG estimate. In fact, you may even notice different EPA-estimated fuel efficiency ratings between different trim levels of the same vehicle. This is because there are many factors that can change a vehicle's fuel economy capabilities, including:
Drivetrain: Front-wheel drive vehicles often have higher MPG ratings than 4-wheel drive or all-wheel drive vehicles.
Curb Weight: Heavier vehicles often use more fuel to keep themselves moving.
Transmission: Automatic transmissions may have higher fuel economy ratings than manual transmissions.
Engine Specs: MPG and horsepower often have an inverse relationship, but not always.
How to Improve your MPG Ratings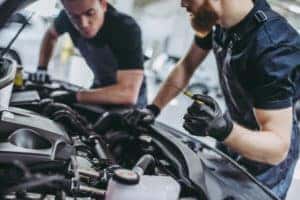 While you typically can't control a model's structural and drivetrain components, you can still get the most out of every tank through simple behaviors that have shown to maximize fuel economy. Some of these are:
Scheduling regular routine maintenance (especially oil changes)
Avoiding quick starts and stops
Keeping your tires properly inflated to the recommended PSI
Turning off your car when you aren't actively driving
Contact us to learn more about simple behaviors you can adopt to get the most out of every tank of gas.
Research Vehicle MPG with Us
If you have any other questions about fuel economy ratings or want to know your favorite model's MPG capabilities in the greater Chicago area, contact the team at Marino Chrysler Jeep Dodge Ram. Drivers around Skokie, Park Ridge, and Forest Park can contact us today!