Chrysler 300 MPG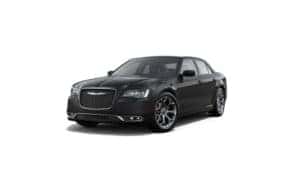 The spacious Chrysler 300 is a standout sedan with surprising power and numerous interior amenities, which make it a great option for Chicago and Skokie motorists. It's available at Marino Chrysler Jeep Dodge Ram, a dealer serving Park Ridge and Forest Park.
One of the important factors all drivers consider when buying a car is fuel efficiency and how many miles per gallon a car can get. With different engines and performance factors to consider in the Chrysler 300, we're taking a closer look at what's under the hood and how it affects you.
Performance Specs
The Chrysler 300 is equipped with a 3.6-liter Pentastar® V6 engine, mated to an 8-speed automatic transmission. This base engine is capable of producing 292-horsepower (300-horsepower in the S trim), and sets a powerful standard.
The available V8 engine, also linked to an 8-speed automatic transmission, offers even more power. This 5.7-liter HEMI® V8 provides drivers with 363-horsepower, transforming drives on the highway, and allowing those behind the wheel to maneuver in and out of traffic with ease.
The advanced all-wheel-drive system is a convenient available feature, and seamlessly activates at any speed to ensure the best possible traction and control based on current conditions, driving style, and road surface. With the available 5.7-liter V8 engine, there's also fuel-saving technology available. Sensors are used to detect when full power isn't being used, for example, on the highway while at cruising speeds. Four of the eight cylinders will be deactivated to increase efficiency.
Chrysler 300 Miles Per Gallon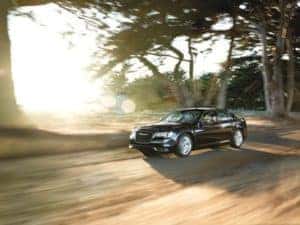 The base edition of the Chrysler 300, with the V6 engine, receives 19 MPG city/30 MPG highway. This is solid for a larger sedan, and keeps you away from the pump if you do a lot of highway driving. The V8, meanwhile, earns 16 MPG city/25 MPG highway. While it's not quite the same efficiency as the V6 engine, you do own a V8 with more horsepower.
Want to turn the Chrysler 300 into a sporty cruiser? Kick things into Sport Mode for faster pedal response, different transmission shift points, and enhanced steering.
Complete Service for Your Chrysler
There are some things that can have an effect on performance and how many miles per gallon the car receives. Our service department will take care of your car to ensure the best possible performance. Regular oil changes ensure the engine is running as it should. If you fail to change the oil, it can decrease performance and fuel economy.
Meanwhile, regular tire rotations are important. If a car doesn't have the tires rotated or it's out of alignment, it may have to work harder, causing a decrease in efficiency. Leave it to our trained technicians to make any necessary repairs, so you get the most Chrysler 300 MPG possible.
Test Drive the Chrysler 300 Today
To experience the Chrysler 300 and its performance capabilities, visit Marino Chrysler Jeep Dodge Ram, a Chrysler dealer serving Chicago and Skokie.
Park Ridge and Forest Park car buyers can schedule a test drive with our sales team today, and see this car up close. Have any questions? Don't hesitate to contact us today!