Chrysler Dealer near Arlington Heights IL
As a Chrysler dealer near Arlington Heights, IL, our team at Marino Chrysler Jeep Dodge Ram has had plenty of years to explore Arlington Heights and all surrounding suburbs. Nevertheless, we seem to keep coming back here time and again.
With a population of over 75,100 residents, Arlington Heights is easily one of the largest suburbs in all of Cook County. Still, many have called it the biggest little "village" in the entire country.
From the Arlington Park Race Track to the Metropolis Performing Arts Center, there's no shortage of fun attractions around town.
When you head out to one, you better make sure you're doing so in style. Fortunately, our Chrysler dealer near Arlington Heights, IL, has a wide variety of luxury vehicles perfect for painting the town red…
About Our Chrysler Dealership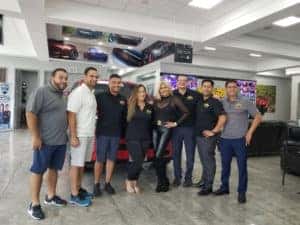 Whether you're winding down around the 'burbs or taking a trip into the big city, a sense of style is going to be important. Of course, style should never compromise power or safety. In a Chrysler vehicle, it most certainly won't.
The inventory at our Chrysler dealer near Arlington Heights, IL, includes a wide selection of new, used, and Certified Pre-Owned Chrysler models. There's enough variety there to fit seemingly any lifestyle.
For instance, if you're looking for a high-powered sedan that doesn't skimp on interior amenities or power, the Chrysler 300 makes for an excellent choice. Likewise, the Chrysler Pacifica is the perfect model for safety-minded parents concerned with maintaining a sense of comfort.
You'll find all this and more at our Chrysler dealer near Arlington Heights, IL, as well as some exceptional pricing. Just check out the deals and incentives on our website today. We're sure you won't be disappointed.
Always Dedicated to Customer Service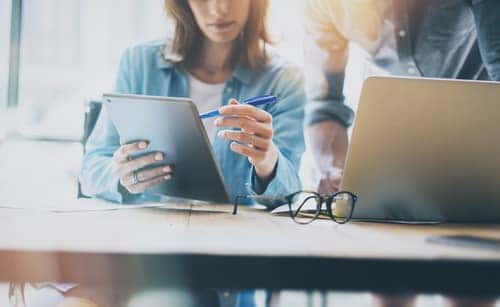 Getting into your new Chrysler for the first time is a real thrill. However, you won't be able to appreciate it fully if you're bogged down with concerns about financing or hidden fees.
Our Chrysler dealer near Arlington Heights, IL, works hard to take these worries out of the equation entirely. One of the main ways that we do so is with the help of our committed staff.
First and foremost, you'll be dealing with our team of sales representatives. They'll explain the specs and features of all your favorite Chrysler models as well as help you get behind the wheel.
Afterwards, our sales representatives will direct you to our finance department, where you can sit down with some true financing experts. Don't be afraid to divulge your credit history to these folks. Not even a low credit score can hold you back from approval with their help.
Lastly, we urge drivers to visit our service center. These are the folks who'll be keeping your Chrysler in great shape. Be sure to visit them for all your maintenance and repair needs.
Stop by Our Chrysler Dealer near Arlington Heights IL Today
When the time comes to shop for your next car, don't put your trust in just anybody. Pay a visit to our Chrysler dealer near Arlington Heights, IL, where the team is always on your side. Stop in to Marino Chrysler Jeep Dodge Ram today to learn more.
Marino Chrysler Jeep Dodge Ram is located at:
5133 W Irving Park Rd • Chicago, IL 60641