Chrysler Dealer near Forest Park IL
If you're looking for a Chrysler dealer near Forest Park, IL, we can totally understand why. While this town might seem like little more than a small village compared to its much bigger neighbor, Chicago, there always seems to be tons to do here.
History is a big part of Forest Park. Some of the town's biggest hot spots are historic landmarks, such as the famous St. Bernardine Church. Every year, the church holds a number of exciting events, like the annual Ribfest and Oktoberfest.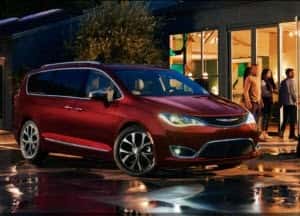 However, the most bustling part of the village is without question the Park District. This district features a 15-acre park with a teeming aquatic center, as well as numerous boutiques, merchants, and restaurants. It's been called The Best Neighborhood Dining in Chicago, as a matter of fact!
Speaking of food, Forest Park is also pretty famous for the Ferrara Pan Candy Company. With this local staple, much of the village is infused with the sweet smell of confections. Be sure to take a ride around town in your new Chrysler to get a good whiff!
What to Expect from Our Chrysler Dealer near Forest Park IL
Marino Chrysler Jeep Dodge Ram has been serving Forest Park and other surrounding Chicago suburbs for many years now. And in that time, we've set down some pretty strong roots in the community, often supporting local schools like Saint Patrick High School.
To us, a sense of generosity and teamwork is imperative-priorities that we feel will be apparent to you each time you visit our dealership.
A Generous Inventory
First and foremost, you're shopping for a new Chrysler, and we know that in order to find the right one, you're going to need plenty of options. And at our dealership, we most certainly have them.
Not only do we have new vehicles, but we also have some meticulously maintained used and certified pre-owned Chrysler models. We've taken such good care of them, as a matter of fact, that you might have a hard time forgetting that you're not the first owner.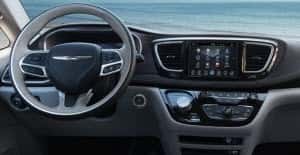 To back up these high-quality vehicles and their great prices, we've made several specials and incentives available on our website. These deals don't just go toward your purchase. You can also find coupons for service specials, financing, and more.
A Tightly Knit Team of Professionals
Delivering all these great vehicles and specials to you will be our committed staff. This team is comprised of sales representatives, financiers, and service technicians, all of whom are here to work with you and your unique needs.
Your New Chrysler near Forest Park Is Waiting
If you've been chomping at the bit waiting to start shopping for your next car, then let our Chrysler dealer near Forest Park, IL, make things easy for you. You can start shopping at Marino Chrysler Jeep Dodge Ram today by browsing our online inventory.
Once you've found something you like, all you need to do is give us a call or stop in and visit. We assure you, you'll be behind the wheel of your new Chrysler in no time at all!
Marino Chrysler Jeep Dodge Ram is located at:
5133 W Irving Park Rd • Chicago, IL 60641