Chrysler Pacifica Maintenance Schedule

The minivan has proven itself as a premier choice for families in the Chicago, Skokie and Park Ridge areas for its reliability and longevity. Whether you need a dependable way to transport people or something to help keep them entertained in the back, the 2017 Chrysler Pacifica is one of the best choices you can make.
It's important, however, that you keep the Pacifica going for as long as possible. If you have a minivan, chances are you already have enough issues on your mind — you don't need to worry about expensive vehicle repairs as well. Luckily, you can give your family the attention they deserve as your van should only need your attention every now and then. To know when exactly, our service team at Marino Chrysler Jeep Dodge Ram put together this Chrysler Pacifica maintenance schedule. Learn when you need to schedule maintenance and how easy it can be.
Oil Changes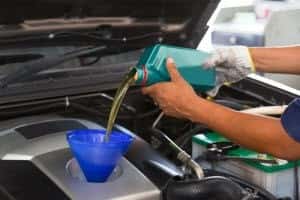 The most common maintenance service everyone has to deal with is the oil change. The Chrysler Pacifica has a light that comes on to indicate when you need an oil change, but it's always a good idea to keep track of it yourself.
Usually, you need an oil change around every six months or 5,000 miles. While you're there, get your tires rotated. Your tires are the only thing separating the rest of the Pacifica to the hard pavement, so you need to take care of them. Get your battery checked, and make sure everything is fastened good and tight. Inspect the brakes too, but they're probably fine at this point.
20,000 Miles
At 20,000 miles, your Chrysler Pacifica is probably around two years old. At this point, get your CV joints inspected along with your brake lines, and replace your cabin filter. You should also get your front suspension, boot seats and tie rod ends checked out. Make sure you repeat all of this every 20,000 miles.
30,000 Miles
At this point, you can relax as there's not a lot to add to the list of maintenance checks. All you need to do is have your engine air cleaner filter changed. Again, this should be repeated every 30,000 miles.

60,000 Miles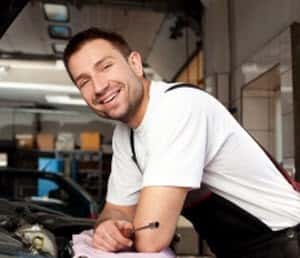 This maintenance check is a big one, as it combines the checks of 20,000 mile intervals and 30,000 mile intervals in addition to the typical oil change and tire rotation.
100,000 Miles
Your Chrysler Pacifica should be around 10 years old at this point, but it still has a long way to go. You need to repeat the 20,000 miles service of course, but also get your spark plugs changed, have your engine coolant flushed, and replace and inspect your PCV valve.
Scheduling Chrysler Pacifica Maintenance
If you want your minivan to last as long as possible, you need to commit to a maintenance schedule. Keeping the schedule is the easy part, and that's all you have to do. The service department at Marino Chrysler Jeep Dodge Ram will take care of the hard part.
Our service department is staffed by certified experts who know the Pacifica inside and out. They can handle everything on your schedule and ensure that your minivan stays on the road years past its warranty. All drivers in the Chicago, Skokie and Park Ridge areas are invited to check out our elite service department that stands ready to help with whatever you need.