2018 Dodge Challenger Dashboard Symbols
As you're driving the roads of Chicago and Skokie, you may see dashboard symbols turn on and wonder what they're trying to tell you. After all, it's important that your 2018 Dodge Challenger is always running smoothly, so if a light comes on, it may be a maintenance-related issue that should be looked at.
To ensure you can drive throughout Park Ridge and Forest Park confidently, Marino Chrysler Jeep Dodge Ram offers convenient service and maintenance for your Dodge Challenger. We look forward to answering any questions you might have about dashboard symbols, and will take a closer look at some of the more common ones in this article.
ABS Warning Light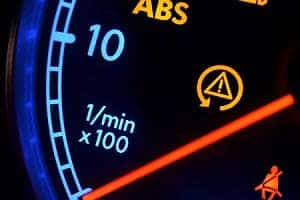 The ABS indicator light will flash when starting the car, but it should turn off immediately. If the light remains on, there might be an issue with the anti-lock braking system. The anti-lock brake system will be turned off if this light is on, but your brakes are still functional.
It is safe to continue driving the car, but it's a good idea to have it looked at as soon as possible if the light remains on in subsequent start-ups. Practice extra caution if the roads are wet or slick when the ABS light is on.
Brake Warning Light
This light will say "BRAKE" in all capital letters. If the brake dashboard light has turned on, it could be time to replace the brake fluid. The brake booster or brake hydraulic system may need a look at, as well. The brake warning light can also turn on when brake pads are wearing down.
Of course, always make sure that the parking brake is released before driving, or else this light will remain on.
Check Engine Light
The check engine light is essentially the central computer inside the Dodge Challenger. If this light turns on, there might be an engine- or transmission-related concern. If the light begins flashing, there's most likely an issue under the hood. Service is required immediately when the light is flashing.
Engine Temperature Warning Light
This light is shaped like a thermometer, indicating that the engine has reached a dangerously hot temperature. If this light turns on and is accompanied by a chiming noise, pull over as soon as possible and put the car in neutral for a few moments. Should the light remain on, turn the car off, and let the engine cool down. Call our service center for more information.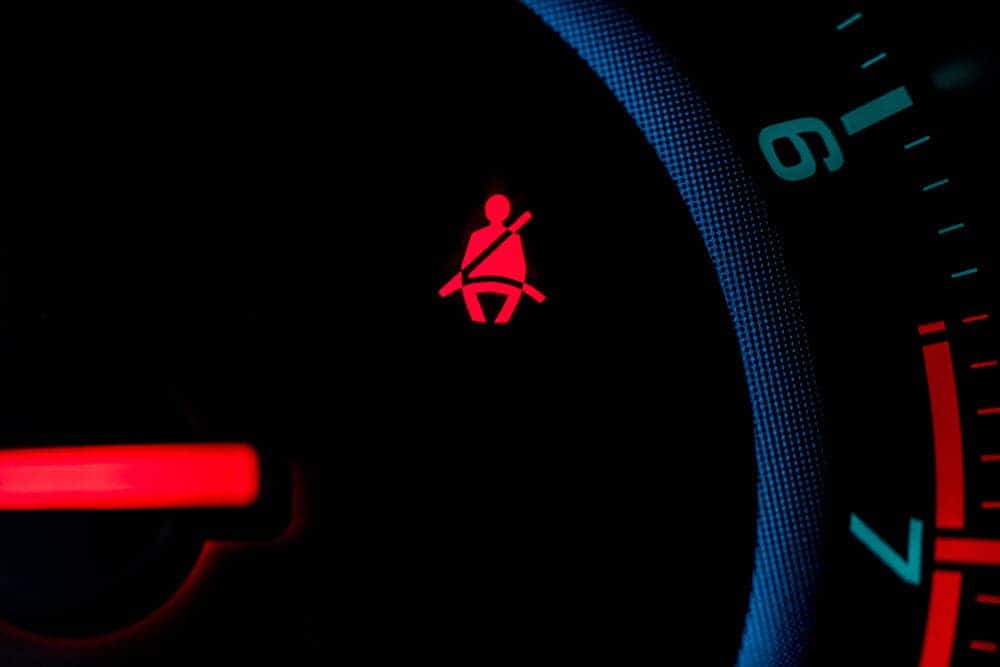 Seatbelt Indicator Light
When the car is started, and seatbelts are not buckled, this light will turn on and be joined by a chime. Make sure to buckle all seatbelts before driving!
Auto Start/Stop Light
The auto/start stop light signifies your vehicle is saving fuel when stopped at a stoplight or otherwise idling. This green light looks like the letter A with an arrow surrounding it. If service is required, the same symbol will light up in yellow. Just press the gas to get moving again, and the engine will restart.
Visit Our Service Center Today
When dashboard symbols turn on, there's a chance they may be trying to let you know service is needed for your 2018 Dodge Challenger. To ensure your car will run smoothly in Chicago and Skokie, visit the Marino Chrysler Jeep Dodge Ram Service Center.
We'll solve any maintenance issues for Park Ridge and Forest Park drivers, so you can enjoy the roads ahead.