Dodge Grand Caravan Maintenance Schedule

Families in the Chicago, Skokie and Park Ridge areas are hard pressed to find a better family vehicle than a minivan. Its space and versatility can provide a reliable transport for the whole family for years. The 2017 Dodge Grand Caravan in particular is an exceptional example of a great minivan.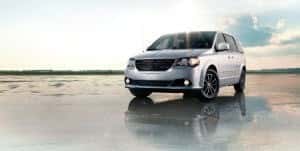 You want to keep that minivan going for as long as possible, so it's essential that you get it on a regular maintenance schedule. Preventative maintenance is the best way to avoid time-consuming and expensive emergency repairs, so a proper maintenance schedule can grant you more opportunities to spend with your family. Learn more in the Dodge Grand Caravan maintenance schedule from the service team at Marino Chrysler Jeep Dodge Ram.
7,500 Miles
Your first service is going to be pretty minor, but it's important to keep the details in mind as all other services stem from this one. Primarily, you need to get your oil changed and tires rotated. This needs to be repeated every 7,500 miles for the van's entire lifespan. You should also get your brakes, belts and hoses checked. Chances are, nothing is wrong, but it never hurts to get them looked at.
15,000 Miles
At this time, you need to repeat the 7,500 mile service. Additionally, your brake pads may need to be replaced. It's not uncommon for them to show wear by this point. Be prepared to check them again at the 22,500 mile service and the 24,000 mile service. Everything else is largely the same.
30,000 Miles
This is a major service, so make sure you're prepared. You need to have the normal service completed in addition to a larger list of inspections. Fluids will likely need replacing at this time, such as brake fluid, transmission fluid and engine coolant. You might also have to replace the spark plugs, air filter and fuel filter.
60,000 Miles
Your next major service occurs at 60,000 miles. Your fluids will likely need replacing again, this time including differential fluid. It's also a good idea to replace the valve adjustment, timing belt and spark plugs. Go ahead and also get the brake pads, tires and drive belts completely replaced.
75,000 Miles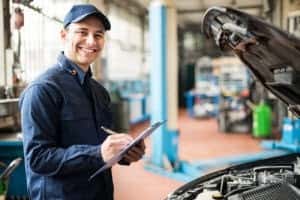 At this point, you should have all the typical services completed. Replace the brake pads, tires and drive belts if you didn't before, and also replace the shock absorber.
90,000 Miles
This is a major service involving replacement of transmission fluid and filter, engine coolant and differential fluid. Your timing belt and spark plugs also need to be replaced again. The hose for the engine coolant is probably pretty worn at this point, so get that completely replaced too.
120,000 Miles
In addition to the normal maintenance replacement intervals, you should also restore the engine mount, as well as any worn steering and suspension components.
Dodge Grand Caravan Service in Chicago
A maintenance schedule is the best way to determine when your Dodge Grand Caravan should be serviced. All you have to do is keep to the timetable and monitor your miles. The service professionals at Marino Chrysler Jeep Dodge Ram will handle the rest.
Our highly-trained service professionals have been serving Chicago, Skokie and Park Ridge drivers for years. They know every inch of the Grand Caravan and can handle any service on your schedule. Visit us or contact us online to schedule your service appointment today!