Dodge Journey Maintenance Schedule

One of the most rapidly-growing class of car is the crossover SUV. Many drivers in the Chicago, Skokie and Park Ridge areas have already made the switch to crossovers. The extra space of an SUV without the bulkiness has a great appeal to many people, with good reason. Their off-roading capabilities available on most invoke a sense of adventure, as you no doubt feel with your 2017 Dodge Journey.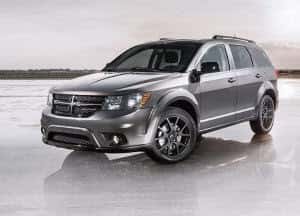 Don't let wear and tear get in the way of your adventure. The Dodge Journey is incredible, but it will break down over time, just like every other vehicle. You can dramatically increase its longevity, though, by putting it on a maintenance schedule. Proper preventative maintenance will help keep your Journey going for years past the warranty. Learn more in this Dodge Journey maintenance schedule from the service team at Marino Chrysler Jeep Dodge Ram.
6,000 Miles
For your first service, you need to get the basics done. Get your oil and oil filter changed, and have your tires rotated. You can start having your brakes, belts and hoses checked, but they're probably still fine at this point. Make sure you repeat the oil change and tire rotation every 6,000 miles.
12,000 Miles
Here, you should be getting your oil and oil filter changed again. Another tire rotation would be good too. You also need to watch the status of your cabin air filter, as it may need replacing.
30,000 Miles
Make sure you have your fluids checked at this point as the brake fluid, transmission fluid and engine coolant might need replacing. Also, make sure you have your spark plugs, fuel filters and air filters inspected and replaced if necessary. Your brake pads may have also worn by this point, so have them checked as well.
60,000 Miles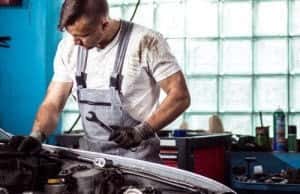 At this point, you're going to have to repeat the 30,000 miles service. In addition to restoring the fluids, you should have your timing belt and spark plugs replaced. Have the drive belt checked as well as it's commonly replaced at this point.
90,000 Miles
If you made it to the 90,000 mile mark, you're going to need an extensive service to make sure everything is still working. In addition to the normal oil change, tire rotation and fluid replacements, make sure you restore the differential fluid this time. Shock absorbers and the engine coolant hose may also need replacement around this time, so make sure to have those inspected.
120,000 Miles
Congratulations for making it this far! You've probably had quite a few adventures in your Dodge Journey, but it doesn't have to be over. Push your crossover further with all the normal maintenance services. At this point, you may also have to replace your entire engine mount and any degraded steering or suspension components.
Servicing Your 2017 Dodge Journey
If you keep up with your maintenance schedule, your Journey will be on the road years past its warranty, offering you fun and adventure at every turn. To make sure that your Journey gets all the help it needs, let the service professionals at Marino Chrysler Jeep Dodge Ram assist.
Our service department is staffed by highly-trained professionals who dedicated to keeping your vehicle on the road for as long as possible. They know the Journey inside and out, and can handle every service on your schedule. Visit us or contact our service department to schedule your appointment today!