What's a Good Mileage for a Used Car?

For some Chicago and Skokie, IL, drivers, that new-car smell isn't the most important wish list item. If you've been considering a pre-owned Forest Park or Park Ridge, IL, vehicle, you just may find it at Marino Chrysler Jeep Dodge Ram (CJDR).
What's a good mileage for a used car? You might be wondering how many miles a pre-owned model should have on the odometer, so we're providing you with the important information you need to know when buying used.
What's the Best Used Car Mileage?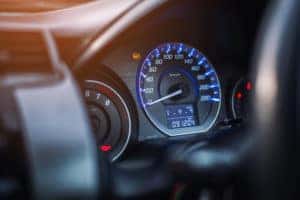 Whether you're searching for a sedan, truck, or SUV, tracking mileage is important. It should always factor into your decision. In general, the older a vehicle is, the lower the price will be, but that's not true 100 percent of the time. If there's a car that's three years old but has 75,000 miles on the odometer, it will likely be a bit cheaper than the same model if it had 50,000 miles on the odometer after five years.
As long as a vehicle is properly maintained, it should last for over 100,000 miles. More and more vehicles are remaining on the road longer, thanks to better engineering and more frequent maintenance. In terms of used car mileage, about 10,000 miles per year is considered typical.
So, if you're looking at a car that's five years old and has 50,000 miles on the odometer, keep it on your list. However, more goes into this than what's on the odometer.
Doing Used Car Research
Before you visit our dealership, it's always a good idea to educate yourself about the different models we currently have in our inventory. Think about what will be the best fit for your lifestyle not just now, but in the near future. That might mean you're intrigued by a Jeep Wrangler, or maybe the Chrysler Pacifica is the practical choice for your family.
Taking a test drive should always be part of the research process. It's still the best way to experience a pre-owned model.
While used car mileage is an attribute worth considering, it helps to check the CARFAX® Vehicle History Report™ too. See how many previous owners the car has had, how often it has been serviced, and where it's been serviced. This helps you make an informed decision about that next car.
We'll Take Care of Your Car for Years to Come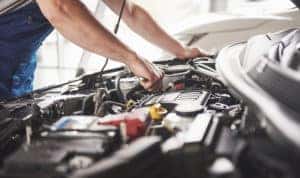 If you've chosen to invest in a pre-owned car from our dealership, we know you want to take care of it for years to come. That's where our service center comes in.
Our knowledgeable service professionals understand that regular vehicle maintenance is important. We offer comprehensive care, including oil changes, tire rotations, and brake inspections, to keep your car running smoothly. Schedule service on our website today!
Shop Our Full Pre-Owned Inventory
Now that you know more about what good mileage for a used car is, stop by Marino CJDR to browse the latest options. We look forward to meeting Chicago and Skokie, Illinois, drivers. Have a question for our sales team? We'll provide the answers, so you can get behind the wheel near Forest Park and Park Ridge, Illinois.