How Often Do I Rotate My Tires?
Our team here at Marino Chrysler Jeep Dodge Ram is dedicated to educating our fellow drivers in the areas of Chicago, Skokie, Park Ridge, and Forest Park when it comes to general automotive care. This time around, we're focusing on rotating your tires.
If you're unsure about what is involved in this important aspect of automotive maintenance, how often it should be performed, why it's necessary, and specific warning signs that let you know when it needs to be done, take a quick moment to read through the following information.  Then, schedule a service appointment to have your tires rotated!
What a Tire Rotation Entails and How Often it Needs to be Done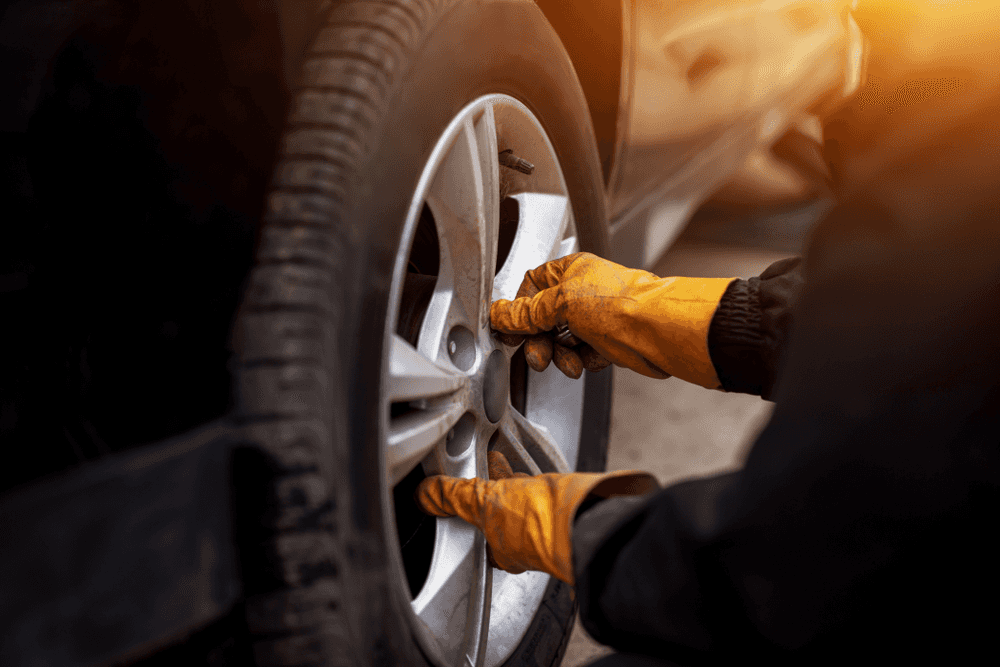 Rotating tires is the act of physically switching the tires from position to position around the vehicle. An example of this would be to move one of the front tires to the rear or a left tire over to the right side. Generally speaking, you should have this done approximately every 5,000 to 7,500 miles. Refer to your owner's manual for the recommended period of time to go between tire rotations as well as specific rotation patterns for your vehicle.
Why Rotating Your Tires is Necessary
Regularly rotating your tires helps them last longer because it promotes evenly distributed wear and tear. If they didn't get rotated, they would have a considerably shorter lifespan due to having been worn down quicker. An example of this would be the fact that tires in the front of the car have a tendency to exhibit excessive wear toward the outside of their tread. Having the experts at our service center switch these to other locations will help to balance out the wear so tires can last longer.
How Drivetrain Affects Your Tires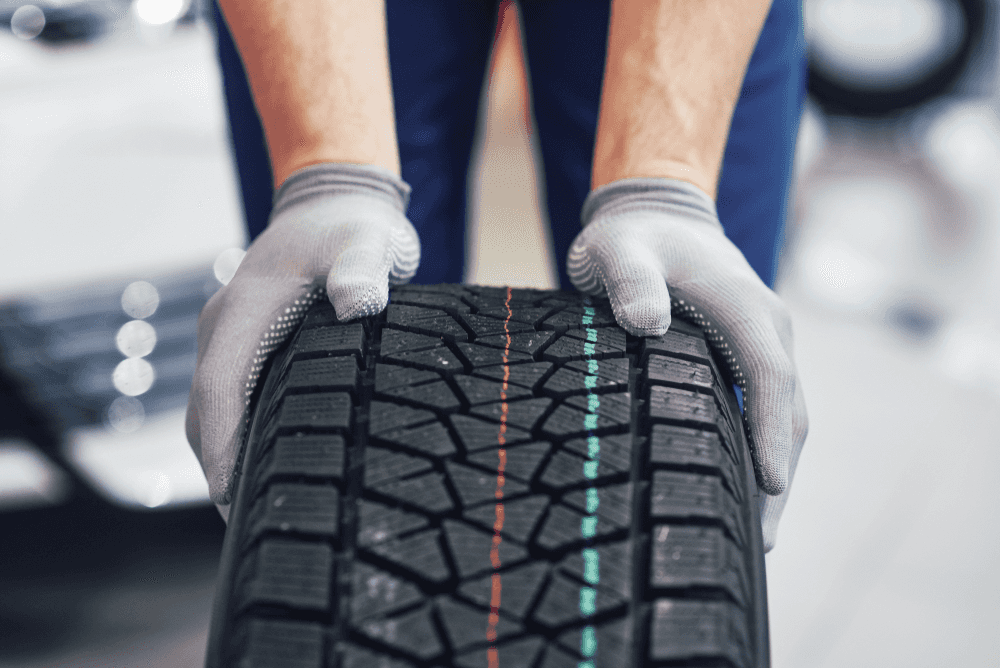 It's important to note the influence that your car's drivetrain has on your tires when considering how often to have them rotated. With a Front-Wheel Drive vehicle, the stress caused by the steering and power transfer results in the front tires wearing down faster. On the other hand, tires tend to wear evenly with Rear-Wheel Drive because steering and transferring of power are evenly spread out between front and back.
A Few More Things to Keep in Mind
Remember that factors like driving behavior, road conditions, and tire quality also affect how often your tires should be rotated. For that reason, be sure to conduct brief inspections of your tires' conditions. These can be performed in the mornings before you start your commute, at the end of the day, or even during your lunch break. Be sure to look for uneven wear and tear, separation between the tread and the rest of the tire, cracks, and swelling.
Be Sure to Have Your Tires Rotated on a Regular Basis
If you have any questions about the importance of tire rotations, the actual procedure, or how often it should be done, feel free to give us a call, send us an email, or simply stop by. If it's about time to have your tires rotated or you've noticed some of the above warning signs, contact the service center here at Marino Chrysler Jeep Dodge Ram serving Chicago, Skokie, Park Ridge, and Forest Park to schedule your appointment.