How to Trade in Your Car
Is this the first time you're thinking about trading in your current mode of transportation? Marino Chrysler Jeep Dodge Ram (CJDR) would like to offer you our assistance to help make this exciting time easy and enjoyable for you.
We are all about providing our Park Ridge, Forest Park, Chicago, and Skokie neighbors with useful information when it comes to all things automotive. That's why we have compiled the following tips for how to trade in your car. While you're reading along, you'll find detailed information for each step along the way. Dive in to get started!
Determine How Much Your Trade-In Is Worth
The first thing you'll want to do once you have decided that you're going to trade in your ride is to figure out its trade-in value. A vehicle's trade-in value is the amount of money that the dealership offers you for your car. Here are some of the factors that come into play:
Mileage
Maintenance history
Accident history
The cost of servicing to resell
It's a good idea to keep each of these in mind throughout your time with the vehicle in order to get the most for it when it's time to move on to the next one. Online tools that are at your disposal when you want to get an accurate sense of what you could be getting back are listed below:
Kelley Blue Book
NerdWallet
Edmunds
Black Book
Once you have taken advantage of these sites, you'll be ready for the next step in the process.
Getting Quotes from Dealerships
When collecting quotes from the dealers in your area, be sure to contact as many as possible in order to stay inside your desired price range. Go ahead and give them a call or send over an email at first. Once you have put together a list of prospects to check out in person, go ahead and make appointments to pay them a visit.
Remember to Have These Items with You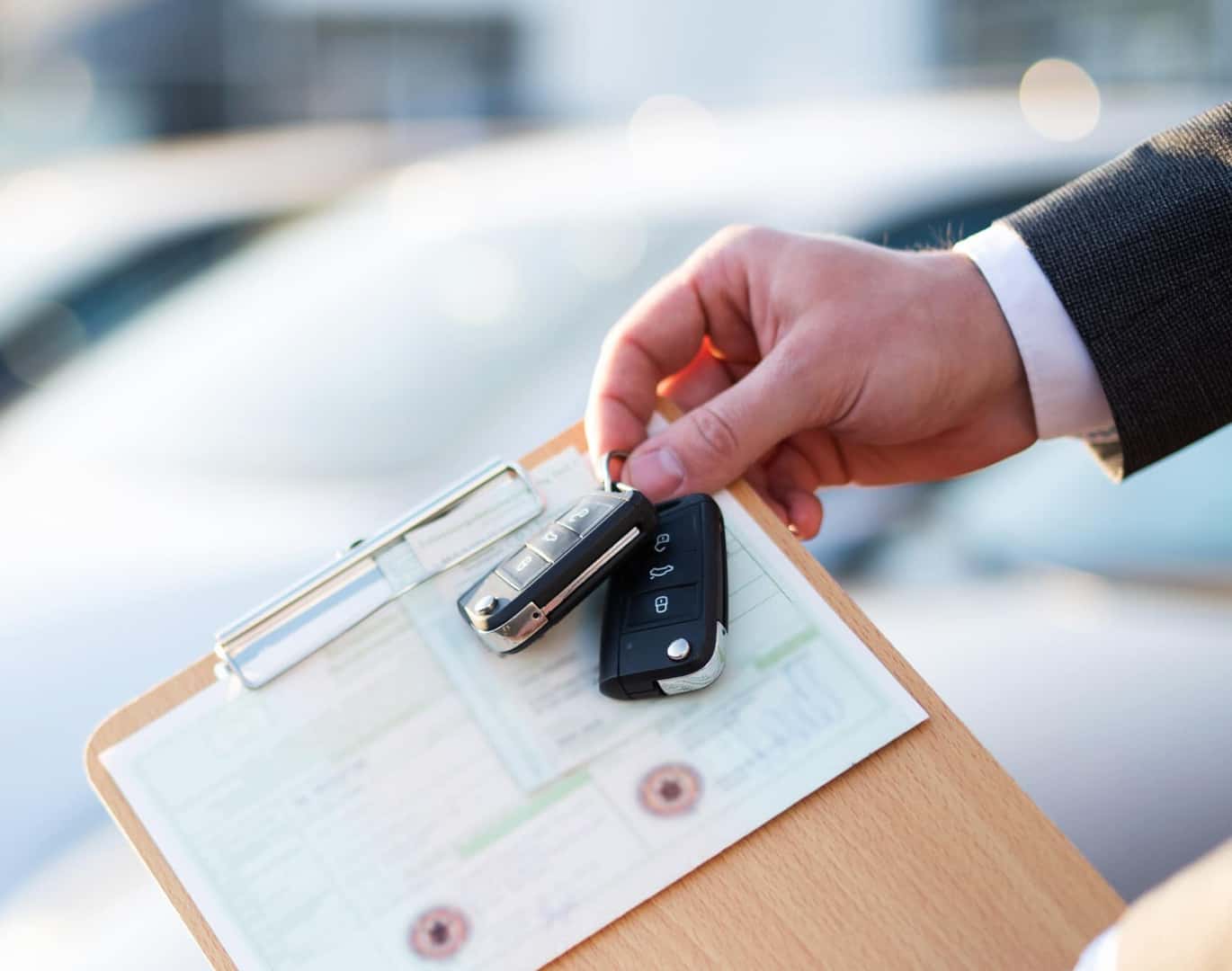 There are a few things that you'll want to bring with you when you go to the dealership to trade in your automobile. They include:
The vehicle's title
The current vehicle registration
The auto loan payoff and account information (if applicable)
All keys to the vehicle
Your driver's license
We Can Get Started Whenever You're Ready
You have just taken a look at the key steps that are involved when trading in a vehicle. It's a good idea to keep each of these in mind as you go through this exciting process.
Are you a driver near Skokie, Park Ridge, Forest Park, or Chicago who is interested in trading in the set of wheels that you're driving now? You're invited to contact the team of experts here at Marino CJDR. The first thing we'll do is get you all set up with a good day and time to come see us and take a test drive.
We look forward to working with you!