Jeep Cherokee Maintenance Schedule

Making sure that your Jeep Cherokee stays running the way you need is a matter of scheduling regular maintenance. If you don't have a lot of experience as a car owner, then you might not be aware that your vehicle's manufacturer has a recommended service schedule that you can stick to in order to keep your vehicle tip-top shape.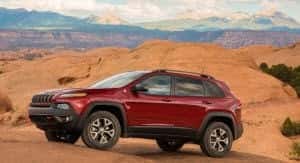 If you're concerned about keeping your Cherokee on the road in Chicago, Skokie and Park Ridge, you need to learn about this maintenance schedule and what tasks it includes. Here is a guide to the Jeep Cherokee maintenance schedule you can use to keep your Jeep running well for years to come.
Monthly Maintenance
Your Cherokee's maintenance schedule includes some minor tasks that you will need to repeat on a monthly basis. Generally, these are easy to perform yourself. Once a month, you need to check your engine oil level, fluid level and the functionality of your lighting system. You should also check your tire pressure and examine your tires for any noticeable signs of wear.
Before you go on a long trip in your Cherokee, you should repeat these monthly tasks.
20,000-Mile and 30,000 Mile
The first major maintenance check of your Jeep Cherokee should be scheduled once your vehicle has accumulated 20,000 miles or you've had your Jeep for two years. While the tasks necessary at the 20,000-mile marker are relatively minor, they are crucial for the continued functioning of your vehicle.
At your 20,000-mile maintenance check, your brake linings and parking brake will be inspected, as will your CV joints. There will also be an inspection of your boot seals, front suspension and tie end rods. Your maintenance specialist will replace the cabin air filter to make sure your air conditioning system continues to work well. These maintenance tasks will be repeated every 20,000 miles.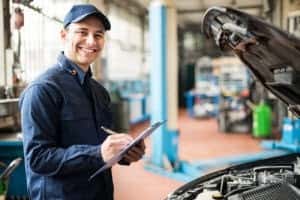 During your next inspection, after you've reached 30,000 miles or three years in your Jeep, your engine cleaner filter will be replaced.
100,000 Miles
Once you've reached the 100,000-mile marker in your Jeep Cherokee, your vehicle will go through a more rigorous maintenance check. In addition to the tasks featured in the 20,000-mile maintenance check, the 100,000-mile check will include a replacement of your spark plugs and an inspection of your PCV and a replacement, if necessary.
If you've owned your Jeep for ten years, or have accumulated 150,000 miles, your engine coolant will need to be flushed and replaced.
Contact your Chicago Jeep Dealer
As you can see, if you want to be sure that your Jeep runs the way you need when you're driving around Chicago, Skokie or Park Ridge, your best solution is following your manufacturer's recommended maintenance schedule. When it's time for a maintenance check based on the Jeep Cherokee maintenance schedule, you should visit the service and parts department at Marino Chrysler Dodge Ram.
The team at Marino Chrysler Dodge Ram is committed to giving you a comprehensive dealership experience, and that includes maintaining your vehicle. Our service professionals can perform common regular maintenance tasks as well as any vehicle repairs you might need. Schedule an appointment online today.