Jeep Compass Maintenance Schedule

If you're like most responsible car owners in Chicago, Skokie or Park Ridge, then you want to be sure that your vehicle is receiving the regular maintenance that it needs, particularly if you've invested in a high-quality vehicle like the Jeep Compass. Fortunately, keeping your Compass running well is easy as long as you follow Jeep's recommended service schedule.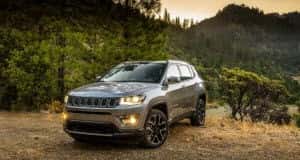 Understanding your vehicle's maintenance schedule will help you know how to properly care for your Compass and keep it functioning properly. Learn about the Jeep Compass maintenance schedule, and find out the best way to schedule regular service for your vehicle.
Oil Checks
The most common, and most important, maintenance task you can schedule for your Compass is a regular oil change. Generally, you should change the oil in your Compass every 3,500 to 4,000 miles. When you schedule your oil change, there are other maintenance tasks that will need to be performed. These tasks include a tire rotation, a battery inspection and a brake system inspection.
It's also a good idea to schedule an inspection of your engine cooling system and exhaust system.
20,000-Mile Check
Your first maintenance check will occur after you've owned your Compass for two years or 20,000 miles. The maintenance tasks at this appointment include inspections of your CV joints, brake linings and front suspension. The air conditioning filter will also be replaced. These maintenance tasks should be repeated at 40,000 miles.
30,000 and 50,000 Miles
The next two maintenance appointments on the Jeep Compass maintenance schedule should happen at 30,000 and 50,000 miles. These checks will be minor, and include only a few tasks. At the 30,000-mile mark, for instance, your engine air filter and your spark plugs will be replaced. At 50,000 miles, your manual transmission fluid will be replaced if your vehicle is being used in high-stress conditions.
60,000 Miles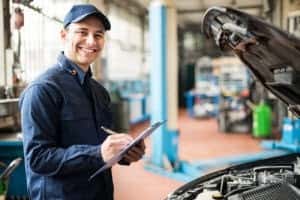 The most extensive maintenance check will occur at the 60,000-mile marker. This appointment will include all items from the 20,000 and 30,000-mile checks, as well as several other tasks. Additional maintenance items that will occur at the 60,000 service appointment include rear drive assembly and power transfer unit fluid replacement, and an automatic transmission fluid replacement for commercial or heavily used vehicles.
100,000 and 150,000 Miles
As you accumulate miles on your Compass, some of its major systems will need to be addressed to mitigate wear and tear. For example, once you hit the 100,000-mile mark, your PCV valve will need to be inspected and potentially replaced. Once your vehicle reaches 150,000 miles, or ten years, your engine coolant must be flushed and refilled to ensure proper functioning.
Schedule Service at a Chicago Jeep Dealer
When you're ready to schedule a service appointment based on your Jeep Compass maintenance schedule, your best solution is visiting the knowledgeable, experienced service and parts department at Marino Chrysler Jeep Dodge Ram.
In addition to offering a wide variety of excellent new and pre-owned vehicles, Marino Chrysler Jeep Dodge Ram can provide the regular maintenance your vehicle needs. We are proud to serve customers in Chicago, Skokie and Park Ridge, and are ready to help you in whatever way you need. Visit us today or schedule an appointment online.