Jeep Dealer near Elmhurst IL
Having been recently ranked as one of the Ten Best U.S. Towns for Families, it's pretty safe to say that Elmhurst is a great place to live for residents of all ages. Whether you're a twenty-something looking for a night out on the town or a parent looking for a kid-friendly activity, you'll have plenty to do around here.
With a population of nearly 45,000 residents, Elmhurst is one of the biggest Chicago suburbs. And though it might seem small in comparison, it's no slouch in terms of art and history.
The town is home to the Lizzadro Museum, one of the few dedicated lapidary museums in the entire country. Stop in to see the amazing geode designs.
Elmhurst College marks another keystone of the community. Open since the 1800s, the institution has had a long history of fine academics.
Welcome to Elmhurst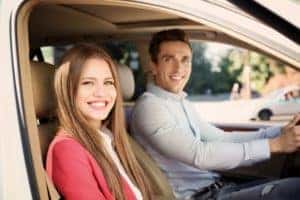 Being so close to Chicago, Elmhurst gets tons of commuters traveling from the city for school or work. If you're among these ranks, you might be in need of a capable new vehicle to get you to and from. Our Jeep dealer near Elmhurst, IL, wants to help.
We've Got What You Need
At Marino Chrysler Jeep Dodge Ram, we take great care to maintain an expansive inventory of new, used, and certified pre-owned vehicles. That way, no matter what your tastes may be, we'll always have plenty of options to offer.
Living in Illinois, you're going to face some nasty weather from time to time, and Jeeps make the perfect vehicles for these conditions.
Looking for a classic Jeep Wrangler to navigate some unfavorable terrain? Or maybe you need something a little more family-friendly, like the spacious Jeep Cherokee. Either way, we have something just for you.
Service Done Right
While we're often recognized for our inventory, we've received some accolades for our customer service, too. This is mainly due to the three core tenets of our business. In our opinion, your automotive experience should be fun, fast, and easy. (You know, just like driving should be.)
This goal is achieved by the teamwork of our excellent sales representatives, service technicians, and financiers. Together, we work hard to help you find the right car, get approval, and keep everything up to spec. And we'll do it all with a thorough, easy-going attitude. No pressure, no problems.
If you need advice at any time about maintenance or financing, or you just need some opinions on which features are best for your car, don't hesitate to ask us. We want to help!
No Need to Wait on Your Next Jeep
When it comes time to look for a new car, there are few Jeep dealers near Elmhurst, IL, that make finding one as convenient as we do.
Start the search for your next vehicle today by browsing our inventory online. By doing so, you'll have access to photos, pricing information, and all the need-to-know specs.
When you want to know more, just give us a call at Marino Chrysler Jeep Dodge Ram. We'll be waiting for you.