Jeep Dealer near Skokie IL
Having originated as swamplands and dense forest, Skokie, IL, has come a long way since the early 1800s. In the last two centuries, it's developed into a bustling Chicago suburb with a prosperous economy and diverse culture. As a Jeep dealer near Skokie, IL, we at Marino Chrysler Jeep Dodge Ram (CJDR) fully understand how important this history is.
At one time, Skokie's only inhabitants were several bands of Native Americans and the animals they relied on for sustenance. Their appreciation for the lush Skokie wildlife became a keystone of the village's deep-set values, and can still be found in the community today.
Skokie's residents have a clear love for their surrounding city, but can still escape to one of the areas fine parks, such as the Emily Oaks Nature Center. Stop by for a leisurely picnic, or enjoy some peace and quiet on the hiking trails. As a Jeep dealer near Skokie, IL, we're here to provide the versatile vehicle you need to travel from park to park.
About Our Skokie Jeep Dealership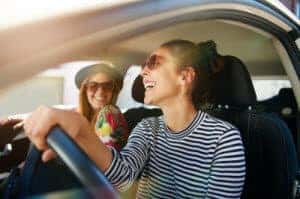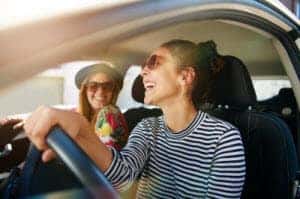 In our community, drivers can experience both a lively city while remaining just a stone's throw from nature. And no matter what your preference may be, our Jeep dealership offers a wide range of vehicles to fit either lifestyle. From new to certified pre-owned cars, our lineup is jam-packed to ensure there's a vehicle for everyone at our dealership.
When you've found a vehicle you like, be sure to speak with our expert finance team. They're trained to work with some of the best lenders in the country, so they can always find the best deal for you.
If your car is in need of maintenance, you can trust that our service staff is not only exceptionally knowledgeable, but can finish the job in a timely manner. Whether you're in need of an oil change or something more substantial, our team is up to the task.
If you'd prefer to service your own vehicle or install your own upgrades, you can purchase from us. Our Mopar® Parts Department is always stocked with genuine OEM parts. Simply fill out a contact form on our website requesting the parts you need, and we'll get back to you shortly to complete your order.
In addition to helping our customers, our Jeep dealer near Skokie is committed to helping our community. Every year, we work with a variety of charities and fundraisers to help those less fortunate, and to help local schools like Saint Patrick High School and the Frederick Stock Elementary School. Our community gives us so much; it's only natural that we give back.
Find Your New Jeep Today
With our expansive inventory of vehicles and our experienced staff, it won't be hard for customers in the South Chicago, Skokie, and Forest Park areas to find the vehicle of their dreams. Browse our lineup online, or visit our showroom to see for yourself.
When you've found a vehicle that interests you, don't hesitate to contact our team at Marino CJDR for more information. As a Jeep dealer near Skokie, IL, we're here to help you get behind the wheel of your ideal car. Contact us today to learn more!
Marino Chrysler Jeep Dodge Ram is located at:
5133 W Irving Park Rd • Chicago, IL 60641