Jeep Grand Cherokee Lease Deals Chicago IL

As the third largest city in the United States, Chicago residents have lots of places to go and things to see. They need dependable , whether it's for a jaunt up Lakeshore Drive or a commute on one of the 11 interstate highways that traverse the metro area.
Whether you're at Soldier Field for a Bears game, or running out to Highland Park to visit relatives, you're bound to see them all over: Chicagoans love the Jeep Grand Cherokee. This car has the rugged capability that consumers expect from Jeep, but can also serve as a luxury vehicle complete with leather interiors.
About the Jeep Grand Cherokee
With a towing capacity of 7,200 pounds, the Grand Cherokee is prepared to handle just about anything you can throw—in it or behind it, that is. The engine options range from a 3.6L V6 to a 3.0L turbocharged diesel V6, so there's an engine to meet any need.
What kind of interior would you like to see?  If you prefer a more rugged Jeep interior, you can have that. Or, outfit your Grand Cherokee with upgraded seat options and leather interiors, and you will feel like you're driving a luxury SUV.
Many people rave about the Uconnect® system in the Jeep vehicle line. You can control just about any infotainment function, including climate control, through this system. Every Grand Cherokee comes standard with Bluetooth® and audio streaming, as well as total smartphone integration through Android Auto™ or Apple CarPlay™. Throw in an optional 4G Wi-Fi connection and rear passenger entertainment screens, and you have a moving entertainment center.
Leasing a Jeep May be the Right Move for You
More and more, consumers are turning to lease deals as an affordable, flexible way of getting behind the wheel of a new car. If the Jeep Grand Cherokee sounds like the car of your dreams, you should considering leasing as a way to make those dreams happen.
With a lease, you pay for the car only for the duration of your contract (usually two to three years). After that, you can upgrade to a newer model and take advantage of all the new features and technology. Or, you can outright purchase your lease and keep the vehicle that you've grown to love. It's that level of flexibility that has proven so attractive to many drivers in Chicago.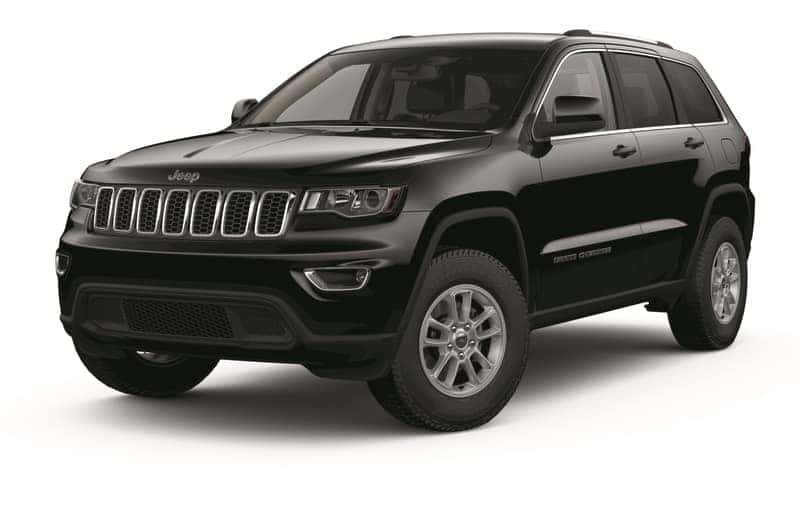 Of course, the other major advantage to leasing is the affordability. Normally, your car payment is based on the total value of the car. In a lease, however, you base payments only on the total time you'll have the car, thus making the payments more affordable.
Your Chicago Area Dealership
In the Chicago area, many consumers have turned to Marino Chrysler Jeep Dodge Ram for their vehicle needs. We have a wide selection of vehicles and a staff specifically trained to help you get the car that will fit your lifestyle.
There's no doubt that the Jeep Grand Cherokee is one of the most popular vehicles on the road today, and we happen to have a huge selection on hand. Our sales staff would love to show you all the various styles and features and help you select one that best matches your needs.
Our finance specialists are experts at working out a lease to fit any budget or financial circumstance. If you're looking for a Jeep Grand Cherokee lease, come down to Marino Chrysler Jeep Dodge Ram. We'd love to see you and get you behind the wheel of a great car!