Jeep Grand Cherokee Maintenance Schedule
The Jeep Grand Cherokee is one of the most thrilling, reliable vehicles that a person could drive around Chicago, Skokie and Park Ridge. However, even the most reliable vehicle needs maintenance from time to time, and if you want to make sure your Grand Cherokee stays in working order, then it's crucial that you follow your manufacturer's recommended maintenance schedule.
Your maintenance schedule will tell you exactly when your Jeep needs maintenance and what tasks to expect, making this an invaluable tool for responsible car owners. Here is some basic information about your Jeep Grand Cherokee maintenance schedule from Marino Chrysler Jeep Dodge Ram, and advice for scheduling necessary vehicle maintenance.
Changing Your Oil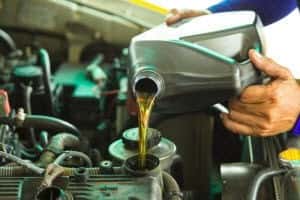 The most important thing that you can do to keep your Grand Cherokee running well is to regularly change your oil. Fortunately, the Grand Cherokee makes it easy to know when your oil needs changing thanks to its oil change required light. Generally, this light will activate every 3,500 miles, although it can be sooner or later depending on your driving habits.
In addition to changing your oil regularly, you should check your engine oil once a month, as well as your fluid levels and your lighting system.
2 Years or 20,000 Miles
Your first maintenance check will be at the two-year or 20,000-mile marker. This maintenance appointment will include some basic items that are crucial for your vehicle. For instance, your brake linings, parking brake and front suspension will be inspected, as will your front and rear axles. Repeat this maintenance appointment every 20,000 miles.

3 Years or 30,000 Miles
At the three-year or 30,000-mile mark, you will need to schedule another maintenance visit. Fortunately, this visit is very brief, and includes only a few tasks. During this maintenance check, your CV joints and transfer case fluid will be inspected. The engine air filter in your Jeep will also be replaced.
6 Years or 60,000 Miles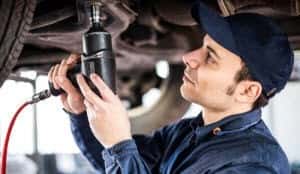 After six years or 60,000 miles, your Grand Cherokee will need to undergo a more extensive maintenance check. This maintenance check combines the service items of the 20,000-mile and 30,000-mile check.
10 Years or 100,000 Miles
When your Grand Cherokee hits ten years or 100,000 miles, you will need a maintenance check that includes several tasks, as your Jeep will have accumulated a great deal of wear by this point. The 100,000-mile maintenance appointment will include all of the tasks of the 20,000-mile check, as well as a spark plug replacement, a transfer case fluid change and a PCV valve inspection.
If you've had your vehicle for ten years, your engine coolant will need to be flushed and replaced.
Schedule Service at Your Chicago Jeep Dealer
Following the Jeep Grand Cherokee maintenance schedule is the best way to keep your vehicle on the road in Chicago, Skokie and Park Ridge, and when you're ready to schedule maintenance, you should be sure to visit your local Jeep dealership.
When you visit Marino Chrysler Jeep Dodge Ram, you'll find a dealership team that is committed to helping you in whatever way possible, and our experienced service and parts department can perform recommended maintenance on your Grand Cherokee so that it runs well for hundreds of thousands of miles to come. Schedule an appointment online today.