Jeep Lease Deals near Skokie IL
If off-roading is something you're interested in doing, then there's a good chance that a Jeep could be at the top of your list. And if you're looking for your next car, searching the Jeep lease deals at Marino Chrysler Jeep Dodge Ram is a great idea.
Our staff is here to assist with any lease situation. From the Cherokee to Grand Cherokee to Wrangler to Compass, there are many Jeep options and features to consider. Find your next car and enjoy a Jeep lease deal near Skokie, IL, today.
Jeep Lease Information in Skokie IL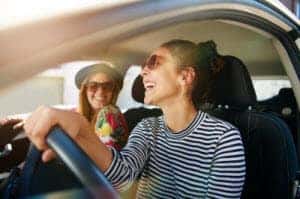 The village known as Skokie is located just about 15 miles outside of downtown Chicago. As one of the fastest growing suburbs in the country, Skokie is known for its schools, parks, services, and entertainment options. It's a highly accessible area, and with nearby CTA bus lines and the rail line, it's easy to travel throughout around here, too. But of course, it's important to have a vehicle you love to drive when you need it most.
With many shopping centers, museums, and outdoor activities to get to in Skokie, it's a great place to live and raise a family, too.
Leasing a Jeep at Marino Chrysler Jeep Dodge Ram
There are many reasons why leasing is a good idea, so let's take a closer look at why you may lease a car. When leasing, you'll be able to experience a new car every few years. Leases have set terms, usually around three years. This can be a way to enjoy the latest technology and features available in cars, along with safety upgrades. There's also extreme flexibility when it comes to warranty coverage.
As a leased car can often be under full factory warranty throughout the lease term, you're covered if any repairs are necessary. And, you don't have to consider the maintenance that needs to be performed on cars that reach the 50,000-, 70,000-, or 100,000-mile mark.
And when the lease comes to an end, it will be time for the lease inspection. After this has been completed, you're free to find your next Jeep lease. If you've loved the car so much you don't want to let it go, buying out the remainder of the lease and becoming the owner is an option, too.
Read Our Vehicle Reviews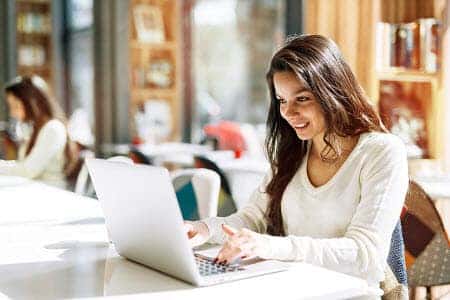 If you're not sure what Jeep you're looking for, it can be a help to check out our current vehicle reviews. Doing research before visiting our dealership can help you find out what car will best fit your needs.
Learn all about the Jeep vehicles in our lineup, and find out about fuel economy, vehicle performance, interior amenities, and a whole lot more. We invite you to check out our online inventory as well, to see all Jeep vehicles in stock.
Lease Your Next Jeep
A lease is a great way to enjoy the driving experience. At Marino Chrysler Jeep Dodge Ram, we're proud to offer Jeep lease deals near Skokie, IL.
Come see our full inventory, and get in touch with our finance department or sales team if you have any lease questions. We look forward to getting you behind the wheel of your next Jeep!