2017 Jeep Renegade vs Subaru Crosstrek
Knowledgeable car drivers in Chicago, Skokie, and Park Ridge know that the best choice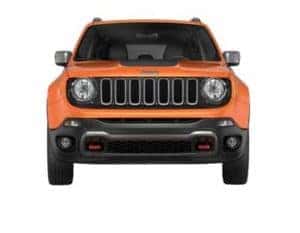 for a vehicle to help you easily get around the city and the country is a compact SUV. The models in the compact SUV class provide a variety of great features, including high-end performance, and this is especially true when you're driving either the Jeep Renegade or the Subaru Crosstrek. Two extremely popular compact SUVs—the Renegade and the Crosstrek—are perfect vehicles for both off-road adventures and regular driving tasks. Here are a few facts to help you decide between the 2017 Subaru Crosstrek vs. the 2017 Jeep Renegade, so you can be sure you're driving the right SUV for you.
Engine Performance
When you're trying to choose between two vehicles, it's likely that you'll do a great deal of research, including reading Jeep Renegade reviews, before making your decision. Although there are several ways you could compare the Crosstrek to the Renegade, the most effective is taking a look at their engines. Every trim of the 2017 Crosstrek is equipped with a 2.0L 4-cylinder engine that produces 148 horsepower and 145 lb-ft of torque. The standard engine of the 2017 Renegade is a 1.4L MultiAir® Turbo engine, which produces 160 horsepower and 184 lb-ft of torque. So, if you want more power at the base level, your best choice is the Jeep Renegade.
Towing Capacity
Although you may not need to frequently haul heavy equipment, you still want to make sure you have a compact SUV with impressive towing capacity, which is another area where it can be useful to compare the 2017 Jeep Renegade to the 2017 Subaru Crosstrek. If you choose the Crosstrek as your next compact SUV, you'll have a maximum towing capacity of 1,500 pounds. While this may be enough for most drivers, those who need to tow even heavier items need the Jeep Renegade towing capacity of 2,000 pounds.
Off-Road Capability
If you want to drive a compact SUV, then you're probably interested in a vehicle with superior off-roading ability. Anyone having trouble deciding between the Subaru Crosstrek vs. the Jeep Renegade should take a closer look at the off-road ability provided by these two vehicles. In the Crosstrek, you'll have access to a standard all-wheel drive system that should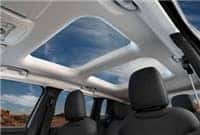 provide you with a good amount of traction and control when you venture off-road. However, if you want the best off-road capability possible, you need the Jeep Renegade, which features either an Active Drive or Active Low Drive 4×4 system and Selec-Terrain® Traction Control that allows you to choose between drive modes, like Auto, Mud, Sand and Snow.
Subaru Crosstrek vs Jeep Renegade—Who Wins?
After comparing these two compact SUVs head to head, the obvious winner in this battle is the Jeep Renegade, which provides a better engine performance, towing capacity, and off-road ability. Test drive the 2017 Jeep Renegade today by stopping by Marino Chrysler Jeep Dodge Ram. Car drivers from Skokie, Chicago, and Park Ridge can visit Marino Chrysler Jeep Dodge Ram and browse our inventory of excellent new and pre-owned models. By spending a few minutes of your time on our lot, you'll find a vehicle that's perfect for you.