Questions to Ask When Buying a Used Car or Truck

Are you ready to get behind the wheel of your next vehicle? If it's time to try something new in Chicago and Skokie, then you may want to know some of the best questions to ask when buying a used car or truck.
Sure, something new is always an option in Park Ridge, but at Marino Chrysler Jeep Dodge Ram, we're quite proud of our Forest Park pre-owned models. That's why we think you should know all there is to know about buying used.
Can I See a Vehicle History Report?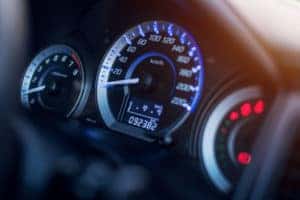 You want to make an informed decision when buying a used car. The vehicle history report can be an informative and highly valuable tool to turn to.
With the CARFAX® Vehicle History Report™, you'll be provided with a wealth of information about the car you're interested in. You'll see where the car has been serviced and be able to get odometer readings with this report. Always ask to see this third-party report. Once you've reviewed this information, make sure the vehicle identification number (VIN) matches the car you're looking at.
What Will the Term and Interest Rate Look Like?
You'll want to do your best to avoid a high interest rate. Unless you're paying in cash, you'll be dealing with a used car loan. This can, of course, be dependent on your current credit score. When talking about financing, think about how long you may be driving the car.
Understand what to expect from the payments on day one and how long the term is. Of course, it's always better to try to pay off a loan sooner, but if you need to stretch it out, we can provide all kinds of financing versatility.
What About the Car I'm Currently Driving?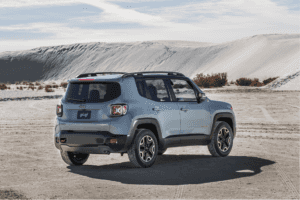 If you're upgrading to a newer model, you might be thinking about what to do with the car or truck you currently own. It could be accepted as a trade-in here at our dealership, which will help pay for the next car you'll be buying.
After you've come to an agreement on the next car you'll be driving, the trade-in discussion will occur. We'll explain how that trade-in money is used towards the purchase price and explore how it will affect the financing.
Is It Certified Pre-Owned?
When you choose a Certified Pre-Owned Vehicle, you're getting a car that has passed a strict 125-point inspection and gone through a thorough reconditioning using Mopar® Parts. Every Chrysler, Jeep, Dodge, and Ram that receives the CPO designation comes with a powertrain limited warranty and roadside assistance.
These vehicles must also be under 75,000 miles and five years or newer, so you're always choosing from high-quality cars with the latest tech features.
Check Out Our Growing Pre-Owned Inventory Right Now
The best part about shopping for a car these days in Chicago and Skokie? You can do plenty of research without leaving your home. Check out our pre-owned Park Ridge vehicle inventory online right now.
The Marino CJDR team is always happy to welcome you to the dealership for a closer look, too. Get ready to drive in Forest Park in a whole new way.
Marino Chrysler Jeep Dodge Ram is located at:
5133 W Irving Park Rd • Chicago, IL 60641