Ram 1500 Maintenance Schedule

When you're the proud owner of a new Ram 1500, you want to keep it on the streets of Chicago, Skokie, and Park Ridge for as long as possible. Every Ram vehicle is tough, but even they require preventative maintenance every now and then.
The best way to make sure your Ram 1500 is getting all the services it needs to stay in top condition is to put it on a maintenance schedule. Not only does regular maintenance prevent the formation of bigger problems, but a recorded history of regular maintenance drastically increases your Ram 1500's resale value when it's time to trade it in. Check out our Ram 1500 maintenance schedule.
8,000 Miles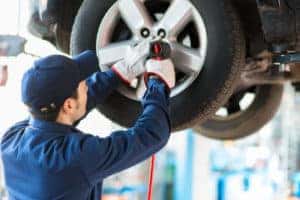 Your first service should occur around 8,000 miles or after six months, whichever comes first. This is the main service all others will be built upon. In addition, make sure you repeat every other service in regular intervals to make sure your Ram 1500 stays in top shape. For this service, all you really need to do is get your oil and oil filter changed. It's also a good time to get your tires rotated.
16,000 Miles
After you've had your truck for about a year, it's time to change the oil again. If you haven't gotten your tires rotated, definitely do it at this time. Make sure you get your brake pads checked. It's not entirely uncommon for brake pads to need replacing at this point, especially if you use your truck to frequently carry a lot of cargo.
24,000 Miles
At this point, it's time to get your engine and cabin air filters changed. You should also start getting your hoses and belts inspected. While they'll most likely still be in good condition, it never hurts to look, because if a problem goes untreated, it could compound into an expensive repair.
40,000 Miles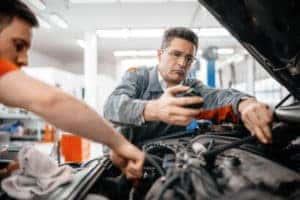 After 40,000 miles you should definitely replace your tires if you haven't already. You may also need to replace some fluids at this point, as well, such as your engine coolant and brake fluid. Drive belts and motor mounts may start to wear at this point as well. You probably won't have to replace your motor mount this early on, but don't be surprised if your technician recommends a new drive belt.
72,000 Miles
At this point, you've had your Ram 1500 for quite a bit. That means it's time for some more replacements. Go ahead and get all your fluids flushed and replaced. Replace the hoses themselves as well if necessary. Make sure you replace your spark plugs as well as your timing belt.
Service Center at Marino Chrysler Jeep Dodge Ram
If you're looking for a place to handle your Ram 1500 maintenance schedule in the Chicago, Skokie, and Park Ridge areas, look no further than the service center at Marino Chrysler Jeep Dodge Ram. Our highly trained technicians know the Ram 1500 inside and out and can handle every service on your schedule. Visit us or call (844) 818-5685 to schedule your service appointment today!