Used Car Dealer near Elmhurst IL
With the city of Chicago so close by, some other Cook County towns might have a tendency to get looked over. However, Elmhurst really seems to stand out from the rest.
At our used car dealer near Elmhurst, IL, we know just how important reliable transportation is. After all, if you're looking to make it out to local attractions, such as the Wilder Park Conservatory or Salt Creek for a bit of fishing, you need a vehicle that can handle the rougher roads with ease.
Fortunately, you should have no problem finding exactly what you need at Marino Chrysler Jeep Dodge Ram. We'll keep the shopping process quick and easy enough that you'll have plenty of time to grab a bite to eat at Mack's Golden Pheasant afterwards!

Choosing a Used Car Dealership near Elmhurst IL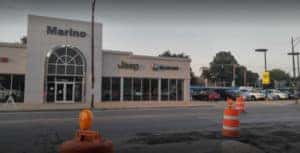 When it comes to making it from point A to point B, what really matters is that you're behind the wheel of a vehicle that won't quit. For this reason—the reliability factor—some drivers might think they need to buy new. However, if you think a used car can't be just as dependable, you're sadly mistaken.
Of course, there might not be any guarantees when you're buying from a private seller. When you're shopping with a reputable dealership such as our used car dealer near Elmhurst, IL, you can trust that our pre-owned cars drive as close to new as possible.
When a used car ends up in our hands, we thoroughly inspect it to ensure quality. And if some aspect of the vehicle fails to meet our high standards, we make sure it's corrected. Only then do we feel confident to grant the car a new warranty.
Finding the Right Used Car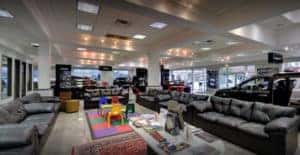 At our used car dealer near Elmhurst, IL, there's just as much quality in the experience as there is in the selection. Granted, our inventory of used, certified pre-owned, and new vehicles is a major point of pride, too.
In addition to offering a wide variety and fantastic prices, we offer plenty of online tools to help you find your next car. For instance, our entire inventory is available for browsing on our website. This will give you a great chance to compare specs and features without ever leaving home.
Once you find something that interests you, we want to help you get behind the wheel, too. If you'd like to take any of our used cars for a test drive, contact us either online or over the phone. You'll be taking it for a spin in no time at all.
Visit Our Elmhurst Used Car Dealership
So, has the time come to find your next car? Then, you'll want to take a look at our used car dealer near Elmhurst, IL. We'll make sure that your shopping experience is as fast and fun as possible.
When you're ready for your next car, come visit us at Marino Chrysler Jeep Dodge Ram!
Marino Chrysler Jeep Dodge Ram is located at:
5133 W Irving Park Rd • Chicago, IL 60641