Used Car Dealer near Forest Park IL

Forest Park, formerly known as Harlem, IL, is a Cook County suburb of Chicago, and over 15,000 people call the area home. It's a town with all of the amenities of an urban culture center with the tight-knit sense of caring and community you get from a small town. That makes it a great place to live and work.
Whether it's the first-class eateries, restaurants and pubs in the village to the great locally-owned shopping and businesses, to the wide variety of cultural and regional events every year, there's always something going on for the residents of this community.
This town boasts outstanding schools and education, affordable real estate, and a community where everyone knows everyone else. They also want the best quality in the cars they drive. That's why locals turn to Marino Chrysler Jeep Dodge Ram for the best used car dealer near Forest Park, IL, for outstanding customer service and sales.
New vs Used Cars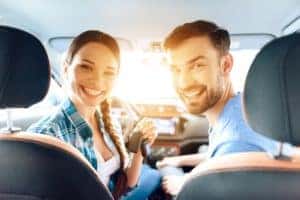 There's a ton of reasons why people in this area might choose to buy a used car over a new one. While owning a new car seems attractive, most people are underwater on their car the moment they drive it home — new cars depreciate immediately.
Used cars, on the other hand, have already taken the hit, so when you buy a used car, you're getting more car for the money. That's not even considering the fact that you could, if you choose one that's only a year or two old, get a car that still is covered by a factory warranty!
In addition, with a used car you're going to have lower monthly payments, so you're getting more bang for your buck. The ownership costs of a used car will be lower, too; they're cheaper to insure, and can be cheaper to register.
Check Out Our Used Car Collection at Marino
If you're looking for the best used car dealer near Forest Park, IL, you've come to the right place. Whether you're looking for a certified pre-owned Jeep Wrangler, a Ford Focus, Dodge Dart, Nissan Altima, Jeep Compass, Honda CR-V, or any other kind of used car, truck or SUV, our inventory is unparalleled, with hundreds of cars from which to choose. Just stop in with your list of features and options, and let our sales staff hook you up with the car of your dreams.
Then, get inside the cabin and drive off in style after getting the best interest rates, deals and incentives from our outstanding finance team. For the entire time you own the vehicle, no matter how many years, our specially-trained and certified service team will help you to keep it running with all the maintenance and repairs you need. Then, years down the way, we'll still be here when you're ready to buy your next car.
At Marino CJDR, we believe in only one thing, and that's delivering the best possible customer service from top to bottom. Just stop into our showroom or give us a call today, and let us show you a truly stress-free, hassle-free experience in used car buying today.
Marino Chrysler Jeep Dodge Ram is located at:
5133 W Irving Park Rd • Chicago, IL 60641