Used Car Dealer near Park Ridge IL
Undoubtedly, if you live in Park Ridge, Illinois, you're going to do a fair amount of driving on a weekly basis. For example, you might commute between your home and Chicago fairly often. You're also going to have plenty of exciting sights to see on the weekends.

With a population of 37,480 residents, Park Ridge is clearly one of Chicago's larger suburbs. Formerly known as "Pennyville," it has served as the home of some fairly famous pop culture figures, like Hillary Clinton and Harrison Ford.
However, it's a bustling place in its own right, offering residents plenty of serene parks and landmarks. A used car is the perfect choice for when you're frequently switching between city and highway, or even heading off road to the lovely Iroquois Woods. At Marino Chrysler Jeep Dodge Ram, we've got plenty in stock.
Used Cars for Sale near Park Ridge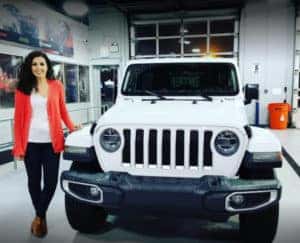 You can probably tell from our name alone that we specialize in a wide variety of brands. When you want new, you'd be hard-pressed to find a more expansive inventory.
Our pre-owned inventory takes this selection to the next level. With both used and certified pre-owned options, you might feel a little overwhelmed by just how many choices are laid out before you. Still, that's one of the best parts, isn't it?
Reliable Used Cars That Drive Like New
The first time you get behind the wheel of one of our used cars for a test drive, you might be a little surprised. It's going to be hard for you to even tell the car has miles on it.
We make sure that before any used car makes it to our lot, it's been carefully examined. If anything in the car doesn't meet our standards, we'll make sure to fix it up. After that, we give it a good cleaning and voila! It's like you're the very first driver.
Used Car Maintenance & Repair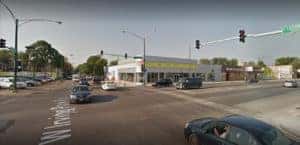 There's no way we'd be able to achieve this kind of quality in our pre-owned vehicles without the expertise of our technicians. They're all vastly experienced and are masters when it comes to spotting a problem.
That's really going to come in handy if you experience any issues with your car down the line. Bring it to us, and our technicians will identify and repair the problem right away.
They can also take care of all your routine maintenance. Staying up to date on that should prevent any major problems from occurring in the first place.
Visit Our Park Ridge Used Car Dealership
At our used car dealer near Park Ridge, Illinois, buying your vehicle isn't some long and drawn-out process. On the contrary, with all our online resources and on-site assistance, it's a lot quicker than you'd think.
If you have any questions, you can stop in to Marino Chrysler Jeep Dodge Ram today to clear things up. Sit down with our finance team or sales representatives, and you'll be well on your way to finding your next car!
Marino Chrysler Jeep Dodge Ram is located at:
5133 W Irving Park Rd • Chicago, IL 60641