Used Car Dealer near Park Ridge IL

Undoubtedly, if you live in Park Ridge, Illinois, you're going to do a fair amount of driving on a weekly basis. For example, you might commute between your home and Chicago fairly often. You're also going to have plenty of exciting sights to see on the weekends.

With a population of over 37,000, Park Ridge is clearly one of Chicago's larger suburbs. Formerly known as "Pennyville," it has served as the home of some fairly famous pop culture figures, like Harrison Ford.
However, it's a bustling place in its own right, offering residents plenty of serene parks and landmarks. A used car is the perfect choice for when you're frequently switching between city and highway, or even heading off-road to the lovely Iroquois Woods. At Marino Chrysler Jeep Dodge Ram, we've got plenty in stock.
Used Cars for Sale near Park Ridge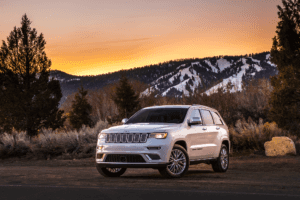 You can probably tell from our name alone that we specialize in a wide variety of brands. When you want new, you'd be hard-pressed to find a more expansive inventory.
Our pre-owned inventory takes this selection to the next level. With both used and certified pre-owned options, there are plenty of vehicles to choose from. That's certainly not a bad problem to have! Our extensive inventory is always available online, too, 24 hours a day. Here, you'll be able to choose from the latest pre-owned models without even having to leave the chair you might be sitting in right now.
Better yet, narrow down the search for a used car, so you're only looking at the cars that you can picture yourself driving. Our online search tool lets you choose by body style, mileage, color, features, engine, and transmission, along with other qualifiers. This way, you're able to find the perfect match.
Reliable Used Cars That Drive Like New
We make sure that before any used car makes it to our lot, it's been carefully examined. If anything in the car doesn't meet our standards, we'll make sure to provide the repairs the car requires. After that, we give it a good cleaning and voila! It's like you're the very first driver.
Drivers have access to the CARFAX® Vehicle History Report™ when browsing online, too. This vehicle history report provides drivers with plenty of information about what might be their next car. If you want to dive into this history report, just click the CARFAX logo on the appropriate online listing.
You'll be able to see the year the car was purchased, the odometer readings, and where the car has been serviced. Simply put, you're a more knowledgeable driver when you have access to the history report.
Used Car Maintenance & Repair
There's no way we'd be able to achieve this kind of quality in our pre-owned vehicles without the expertise of our technicians. They're all vastly experienced and are masters when it comes to spotting a problem.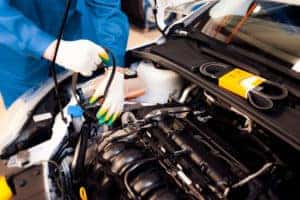 That's really going to come in handy when you need service down the road. Bring it to us, and our technicians will identify and repair the problem right away.
They can also take care of all your routine maintenance. Staying up to date on that should prevent any major problems from occurring in the first place. You've probably heard your parents, or maybe even your grandparents, preaching the importance of an oil change or tire rotation for years. This valuable service is indeed important.
A service appointment can be scheduled through our website. However, if you have what may be a pressing issue, drive directly to our dealership's service center and let our experienced service technicians take a look at the issue. Our goal is to get you back on the roads as soon as possible.
Applying for Used Car Financing Online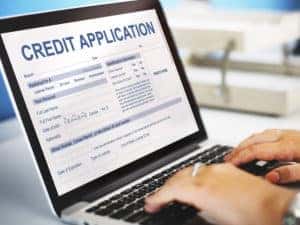 It only takes a few minutes to apply for pre-owned vehicle financing right here on our website. Good credit? Challenged credit? No credit at all? We've worked with numerous drivers over the years. Our sales team is here to help you find the right car for your lifestyle. Our finance team's goal is to help you find the best way to pay for it.
Of course, you're always welcome to fill out the finance application in-person here at the dealership, too. If that's the case, why not kill two birds with one stone and schedule a test drive with us? We'll get you set up with the car you're intrigued by, and then answer any financing questions you might have after you're done.
If you have a car that you're considering trading in, use our online trade-in value tool to get a better idea of what that car may be worth. A final value will be provided at the dealership.
Use Our Helpful Vehicle Tools to Your Advantage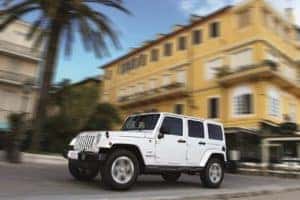 As you're browsing our website, you may have made a mental list (or a physical one) of the used cars you're interested in. If this is the case, be sure to check out the car reviews and car comparisons on our site. This library of information can provide cold, hard facts about the cars you're looking at.
These reviews and comparisons provide information about vehicle performance, interior amenities, safety features, exterior design, and much more. While these are constantly being updated with the latest model information, you'll also find plenty of information about models from the last few years. These are starting to become available in our pre-owned inventory, and we look forward to seeing you behind the wheel.
Visit Our Park Ridge Used Car Dealership
At our used car dealer near Park Ridge, Illinois, we are here to streamline the buying process. With our helpful resources online and an experienced staff to assist you, the used-car buying process will be a breeze.
If you have any questions, you can stop in to Marino Chrysler Jeep Dodge Ram today to clear things up. Sit down with our finance team or sales representatives, and you'll be well on your way to finding your next car!