Tips for Test Driving a Used Car

Is it time to get behind the wheel of your next car? If so, you may be considering buying a new car, but also really thinking long and hard about a pre-owned option. The test drive is one of the most important parts of the process.
If you are considering buying a pre-owned model, we'd like to share some of our favorite tips for test driving a used car in Chicago and Skokie. Marino Chrysler Jeep Dodge Ram is proud to serve Park Ridge and Forest Park drivers here at our dealership every day.

Finding a Used Car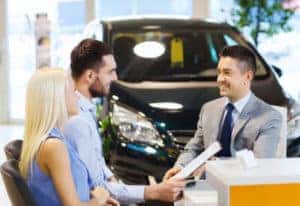 You want to find the car that's the perfect fit for your lifestyle and needs. The used car search can begin right here on our website. Our massive pre-owned inventory is available online 24 hours a day. Of course, we're always happy to welcome you to our location.
Creating a wish list can go a long way. It's good to know what features you won't budge off of, and which ones you may not need in that next car. Before you step inside the car, be sure to check the exterior to see if there are any scratches, dings, or dents.
We'll provide the CARFAX® Vehicle History Report™, which lets you know important vehicle information, such as whether the car has been in an accident, where it has been serviced, and whether or not the title and vehicle identification number (VIN) information match up.
Touring the Interior
After you've looked at the exterior, and perhaps even taken a peek under the hood, you'll get inside and take the wheel. Get a feel for the seats in both the front and back, and make sure you have enough legroom.
Flip the lights on and off to ensure they're working, and test the heating and cooling systems, too. Open and close the windows, test the tailgate, and open up the moonroof to ensure all features are functional. Turn the radio on and plug in your phone using the USB port to see if the infotainment system works, if applicable.
Time to Take the Test Drive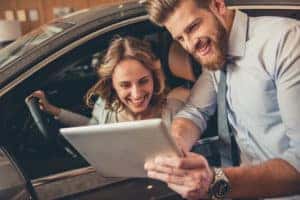 Once you've closely inspected the exterior and looked at the various interior features, it's time to take a test drive. We'll ensure you're on a route designed for your safety and for a smooth ride. Turn the radio volume low or completely off so you're able to listen for any disturbances. How does the car sound when you press on the accelerator? Does it come to a smooth stop when pressing on the brakes?
Keep your eye on the dashboard area to ensure no dashboard lights turn on. Once your test drive is done, you'll know whether this car is the right fit.
Take Your Test Drive Here at Marino Chrysler Jeep Dodge Ram
Have your eye on a used car currently in the Marino Chrysler Jeep Dodge Ram inventory? It's time to visit us for a Chicago test drive. We look forward to meeting Skokie drivers here at our dealership every day, along with those from Forest Park and Park Ridge.
Schedule your test drive with our sales team today!
Marino Chrysler Jeep Dodge Ram is located at:
5133 W Irving Park Rd • Chicago, IL 60641