Technology Reviews
There's nothing like driving through Chicago, Skokie, Park Ridge, and Forest Park in your perfect new car. But before you can take on the streets, you need to find the vehicle with all the right features and technologies first. This is where our in-depth technology reviews come in.
At Marino Chrysler Jeep Dodge Ram, we strive to provide the best shopping experience to all our customers, regardless if you're in our showroom or at home researching. That's why we created these reviews. With tons of information featured for each guide, they can make finding the car that has all the features and technologies you want easier and much more convenient.
Jeep Grand Cherokee Technology
About Our Technology Reviews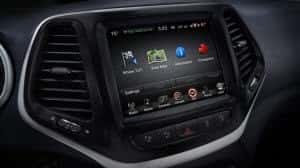 Automotive technologies are constantly changing, but our technology reviews can help you stay up to date on the latest technological advancements for each model in our showroom.
Every review includes a detailed list of the most innovative features you can find in our new vehicles. No matter if you want to learn about a model's safety systems or infotainment options, all the information you need is right in these guides.
On top of that, our reviews include a detailed explanation of how each feature works. That way, you can see exactly how these amenities can help enhance your experience behind the wheel.
The Perks of Reading Our Technology Reviews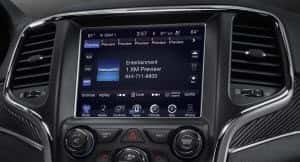 When you're looking for your perfect new car, it's always important to know what the vehicles on the market have to offer, and that's exactly what our technology reviews do. They'll help you learn about all the options you have for each car you're considering so you can quickly narrow down your options and ultimately find the one that's best for you.
Plus, it makes the entire research process faster. With everything you need to know about a vehicle's technology summarized on one page, searching for your perfect car can only take minutes!
Find Your Next New Car Now!
When you're ready to start your new car search, check out all the tech reviews on this page to learn more about the different technology features you can find in each of our vehicles.
And when you find one that you like, give Marino Chrysler Jeep Dodge Ram a call and schedule your test drive near Chicago, Skokie, Park Ridge, and Forest Park! If you're wondering how to go about buying a new car, download our Six Steps to Buying a New Car eBook below!